IV- The Huawei Story, Mr Tian Tao

Thursday, October 11, 2018 from 5:45 PM to 8:30 PM (BST)
Event Details

Informatics Ventures, and the School of Informatics at the University of Edinburgh, are delighted to welcome Mr Tian Tao, senior advisor at Huawei International Advisory Council, to the Informatics Forum in Edinburgh on Thursday 11th October.
Huawei was founded in 1987 by Mr Ren Zhengfei, and in just 30 years Huawei has risen to become a leader of the global telecommunications industry, ranking No.72 on the Fortune Global 500 list. The company holds over 80,000 patents, and by the end of 2017 had annual sales of over US$ 92 billion.
Mr Tian will talk us through how Huawei has acheived this phenomenal growth, it's innovation in enterprise management systems, and it's focus on securing the right talent.
About our speaker
Tian Tao is an advisor of the Huawei International Advisory Council (Huawei IAC) and Co-Director of the Ruihua Innovative Management Research Institute at Zhejiang University.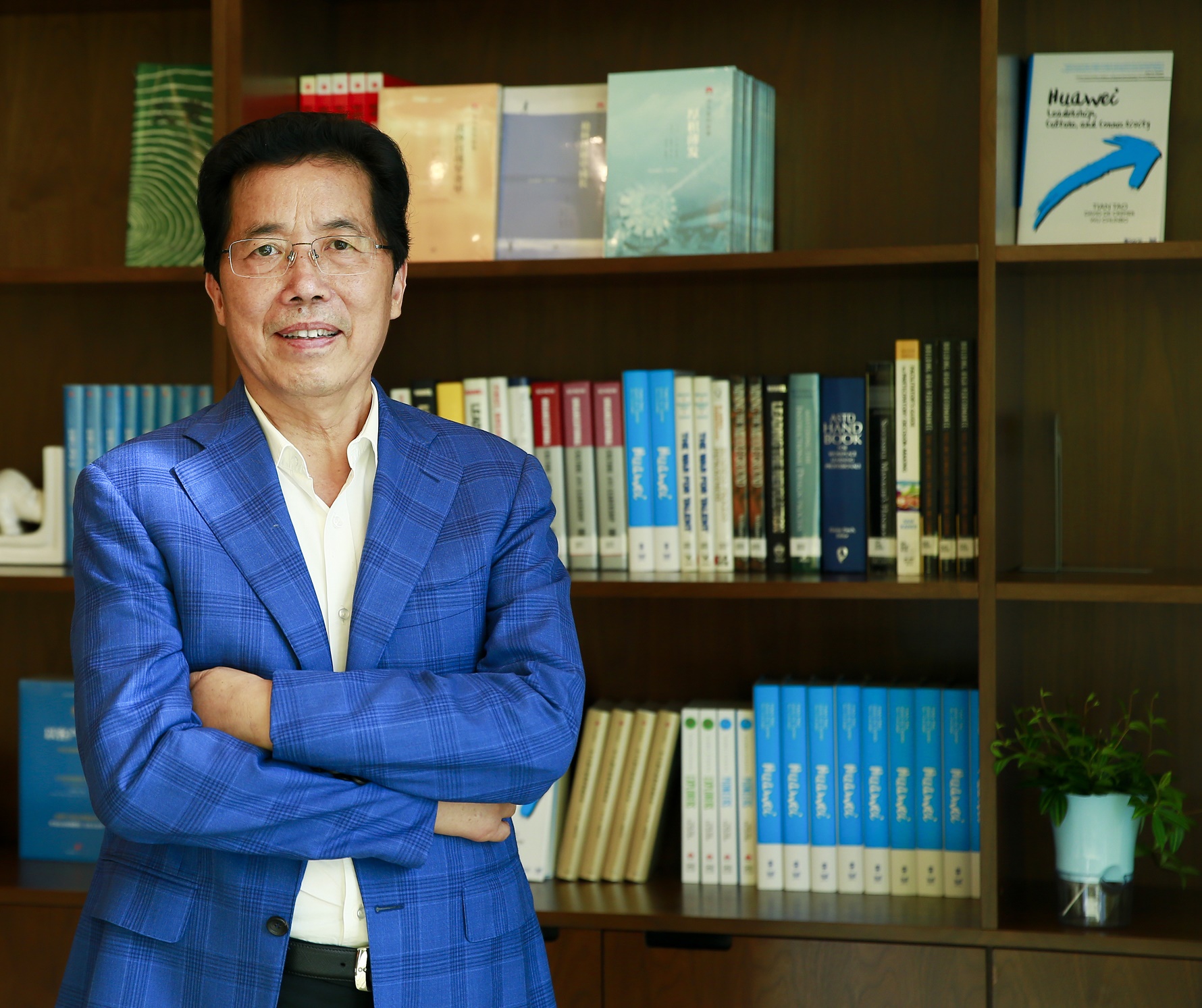 As a senior advisor of the Huawei IAC, Mr. Tian published a well-known book which focuses on research into Huawei's management philosophies. In this book, Huawei: Leadership, Culture, and Connectivity, Mr. Tian makes an in-depth analysis of the operation and management philosophies behind Huawei's rapid growth. This book has been translated into multiple languages and has become the most important book of reference for people inside and outside of China to study Huawei.
Prior to this, Mr. Tian founded Top Capital magazine in 1991, serving as Editor in Chief. Since 1996. He has also served as an advisor or a board director for multiple businesses in both China and abroad.
田涛先生现任华为国际咨询委员会顾问,浙江大学睿华创新管理研究所联席所长。
作为华为集团国际咨询委员会资深顾问,田涛先生出版了华为企业管理的经典研究著作《下一个倒下的会不会是华为》,深入剖析华为成长背后的经营管理之道,并译成多种语言出版,成为国内外华为研究的最重要参考文献。
主编了《枪林弹雨汇总成长》、《厚积薄发》、《黄沙百战穿金甲》华为系列故事丛书,并与大卫∙德克莱默(David De Cremer)合著了解读华为管理哲学的英文书籍《华为:领导力,文化和连通性》。
在此之前,他于1991年创办《投资与合作》杂志,并担任总编辑;同时为国内外多家商业机构顾问或董事。
AGENDA 
| | |
| --- | --- |
| 17:45 | Registration |
|   | Arrival tea, coffee & soft drinks |
| 18:30 | Welcome by Professor Charlie Jeffery |
| 18:35 | keynote – Mr Tian Tao followed by Q&A |
| 19:45 | Closing remarks |
| 19:50 | Food & networking |
| 20:45 | Finish |
When & Where

Informatics Forum
10 Crichton Street
EH8 9AB Edinburgh
United Kingdom


Thursday, October 11, 2018 from 5:45 PM to 8:30 PM (BST)
Add to my calendar