Ithaca's largest experimental drone noise event returns for its 11th year at the Community School for Music and Arts in downtown Ithaca
About this event
This April, the third floor of Ithaca's Community School of Music and Arts (CSMA) will be transformed into Ithaca's premiere experimental audio-visual event. A selection of Ithaca's most talented and innovative musicians will encircle the room with percussionists in the center, while a visual installation will envelop the space in a transcendental array of light, projection, and reflection.
The ensemble will perform two 45 minute sets of improvised drone and noise. Participants are encouraged to explore the ring around the space for a unique auditory experience with every step. This is an event of epic proportions and is not to be missed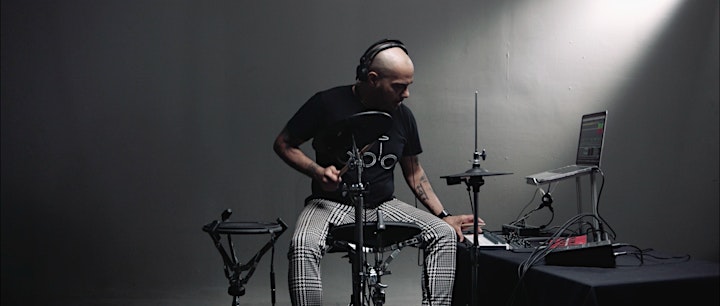 Our special guest this year will be the experimental electronic percussionist Ravish Momin. Ravish Momin is an Indian-born drummer, electronic music producer and educator. A Structural/Civil Engineer by training (Carnegie Mellon University), Momin also privately studied with master-drummer Andrew Cyrille for years while he worked as an engineer in New York City in the late 1990s. He quit his engineering practice in 2003 to become a professional musician. His unique approach quickly led him to work as a sideman with a diverse cast of musicians ranging from legendary avant-saxophonist Kalaparusha Maurice McIntyre (AACM) to pop-star Shakira. He led the acclaimed Global/Jazz/Electronic band Tarana on international stages for 14 years and recorded several albums to critical acclaim. He currently leads the electronic music focussed duo 'Turning Jewels Into Water' with Haitian percussion virtuoso Val Jeanty which is signed to FPE Records.
Follow on on facebook to stay updated on the announce of the rest of IU's Naked Noise #11 lineup!
Performers
Date and time
Location
Refund policy