Location
Busboys and Poets
2021 14th St NW
Washington, DC 20009
Description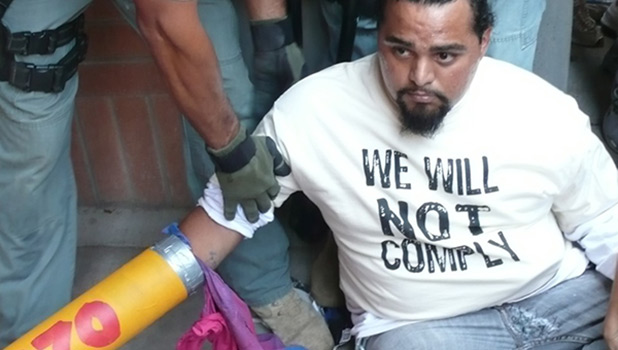 THE STATE OF ARIZONA
a film by Carlos Sandoval and Catherine Tambini
The State of Arizona captures the explosive emotions and complex realities behind Arizona's headline-grabbing struggle with immigration issues. Following Arizona's controversial Senate Bill 1070, dubbed the "show me your papers" law, the film tells the stories of Arizonans on all sides of this divisive issue from ground zero of the nation's immigration debate.
This announcement has been updated.
Film & Q&A with...
Producer/Director CATHERINE TAMBINI
and MANUEL PEREZ ROCHA, Associate Fellow, Global Economy, Institute for Policy Studies (IPS)
Manuel Pérez-Rocha helps to coordinate the Networking for Justice on Global Investment project, as part of the IPS Global Economy Project. In this role, he works together with allies at the Democracy Center in Bolivia and organizations in several countries. Prior to that, he directed "The NAFTA Plus and the SPP Advocacy Project," as part of the Global Economy Project. He is a Mexican national who has led tri-national efforts to promote just and sustainable alternative approaches to North American economic integration for more than a decade.
ITVS COMMUNITY CINEMA [DC] SERIES PARTNERS:

Busboys and Poets, Washington DC Jewish Community Center, Hill Center at the Old Naval Hospital, Center for Media and Social impact.
Community Partners for THE STATE OF ARIZONA:
Visit www.communitycinema-dc.org
Twitter: @ccinemadc