ITVS Community Cinema Cafe presents "The Revolutionary Optimists" (Washington DCJCC)
When and where
Location
Washington DC Jewish Community Center 1529 16th Street, NW Washington, DC 20016
Description
THE REVOLUTIONARY OPTIMISTS
a film by Nicole Newnham and Maren Grainger-Monsen
Children in the slums of Calcutta are starting a revolution. Called to action by visionary former attorney Amlan Ganguly, the 'Daredevils' have already made radical health and sanitation improvements in one of the city's poorest slums-- awakening a neglected populace to the real possibility of change.
The Revolutionary Optimists proposes a workable solution to intractable problems associated with poverty, including preventable diseases and ineffectual governance. Ganguly's story suggests that education and child empowerment are crucial keys to lifting entire societies out of hopelessness.
GUEST SPEAKERS: Q&A with filmmaker NICOLE NEWNHAM (via Skype)
Check out "Map Your World", a new platform helping young people learn with data, make maps, share stories and change the world! www.mapyourworld.org.
VIEW A TRAILER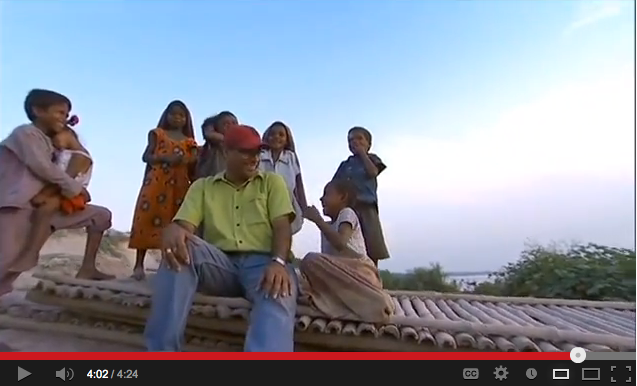 ITVS Community Cinema
presents several public engagement events as part of
Women and Girls Lead
, a major public media initiative to support and sustain a growing movement to empower women and girls, their communities, and future generations. Women and Girls Lead is spearheaded by ITVS, the largest provider of independent content to public television. Starting with more than 50 documentary films by the world's best independent filmmakers—and adding content from media makers and new partners along the way – Women and Girls Lead brings to life extraordinary leaders and citizens on the front lines of economic development, violence prevention, business and governance, education, and health.

THE REVOLUTIONARY OPTIMISTS...premieres on the PBS series "Independent Lens" in June. "Independent Lens" broadcasts on WHUT Saturdays at 8 PM. Check local listings.
Community partners for Community Cinema [DC] Women & Girls Lead "The Revolutionary Optimists" events: