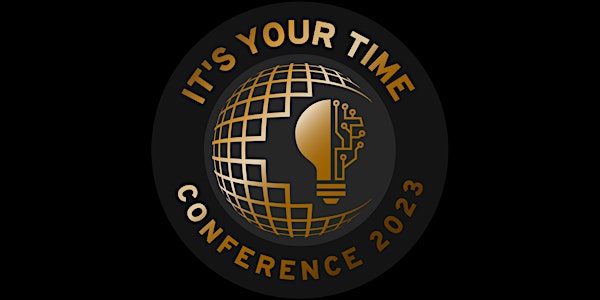 It's Your Time Conference
Your opportunity to showcase talent and connect with creatives & entrepreneurs in a space that's designed for sharing, learning and growing.
When and where
Location
Charlotte Marriott City Center 100 West Trade Street Charlotte, NC 28202
About this event
It's Your Time Conference connects networking, education, wellness, and live music in a two-day conference for creatives and entrepreneurs to broaden their industry knowledge, create meaningful relationships, and take inspired action. Your time to step into the spotlight is now!
Created by music veteran Benny Pough, this conference features executive professionals who are leading the business of entertainment, and serves creative communities from artist to producer to entrepreneur. At It's Your Time meet people who can elevate your career and turn your ideas into action. Write that book. Record that podcast. Post that reel. Your time is now.
Attendees will leave with tools to grow their careers, access resources to implement strategies, and make powerful connections that catapult them into greatness. Creative businesses have evolved with the powerful tools of social media, music, arts, and branding. Professionals looking for a more intimate environment to learn from tenured executives, It's Your Time Conference is the place to invest in their future. And the future is now.
Audition Dates: Jan 12th, 12p-9p and Jan 13th, 12p-7p
Audition Venue: Crown Station
3629 North Davidson Street, Suite 102
Charlotte, NC 28205
Conference Dates: Jan 14th - Jan 15th, 8a-7p
Conference Venue: City Center Marriott, 100 W Trade St, Charlotte, NC 28202