It's time! The SMALL BIZ WEEKEND Starts Saturday!

Saturday, January 26, 2013 at 9:00 AM

-

Sunday, January 27, 2013 at 5:00 PM (EST)
Event Details
Just for attending both days…
YOUR FREE GIFT!

Just for attending this weekend's two day Small Biz Weekend, you will receive free and electronic version of 1800Accountant's "Portrait of an Entrpreneur: Turning Your Great Idea Into A Working Business" – a 200 plus pages of critical start-up knowledge.
If you have already registered, thank you!
If you haven't registered, this is your last opportunity
 1800Accountant has teamed with
Kingonomics author Bishop Rodney Sampson
to host two days of inspired entrepreneurism.
Small Biz Weekend
Saturday, Jan. 26 and Sunday, Jan. 27, 2013
Doubletree Atlanta Airport Hotel
You should attend if:
·          You are currently involved in a home-based money-making enterprise
·          You are running a micro or small business as a sole proprietorship
·          You intend to start building a business regardless of its size
·          You are concerned about protecting yourself and your business from lawsuits
·          You are unclear how best to plan for the lowest possible tax liability
·          You have a great business or idea and want to raise growth capital
·          Your great idea needs to be explained clearly but you don't have a proper business plan
Topics include:
Raising capital for your exisiting or strart up business
Properly structuring your business for legal protection and tax advantages
Learning to keep more of what you earn
Tax strategies of the wealthy
How to write your own business plan
Speakers include: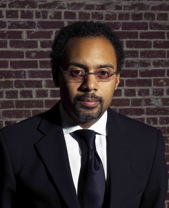 Rodney Sampson is a globally established and respected spiritual, intellectual and economic leader. From 2004-2006, Sampson was a trainer, coach and consultant with Dr. John Maxwell's global leadership training organization, EQUIP. Sampson speaks and presents to thousands each year.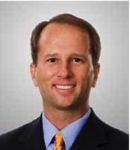 JJ Childers is an Attorney, Author, Speaker, and Mentor. His books include the best-sell- er Asset Protection 101 in con- junction with Donald Trump. Through his teachings, clients gain access to JJ and learn the art of proper business and wealth structuring for maximum profit and protection.

 Jason Sager, CPA specializes in working with small business clients in various industries such as real-estate, consultants, distribution, financial planning and wealth management. Jason has advised clients on matters such as reducing tax liability, financial planning and growing a business.

 Bert Seither has assisted more than 10,000 new business owners down the path to success over the past decade. He recognizes the inherent value in knowing the ins and outs of the tax planning and business structuring industry. 
You will:
Meet one on one with a tax and start up consultant to discuss your particular needs
Hear how the nation's one percenters avoid paying large tax bills
Learn about Crowdfunding, the newest way for small business with a great idea to raise capital
Hear from an expert panel of small business specialists
Call 1-800-222-6868 x 4410
or visit 1800Accountant.com/smallbizweekend
for more information. 
When & Where

Doubletree Atlanta Airport Hotel
3400 Norman Berry Drive
Atlanta, GA 30344


Saturday, January 26, 2013 at 9:00 AM

-

Sunday, January 27, 2013 at 5:00 PM (EST)
Add to my calendar
Organizer
1800Accountant
Our clients receive unlimited access to our licensed accountants and CPAs via phone, web and email. We are ready to answer your business tax questions and to customize a tax plan that is right for your business and personal finances. We help thousands of small business owners across the country increase profits, minimize audit risk and protect their business.
It's time! The SMALL BIZ WEEKEND Starts Saturday!