IT'S POSSIBLE LITTLE ROCK™ - The Musicians Perspective - A docu-series film
About this Event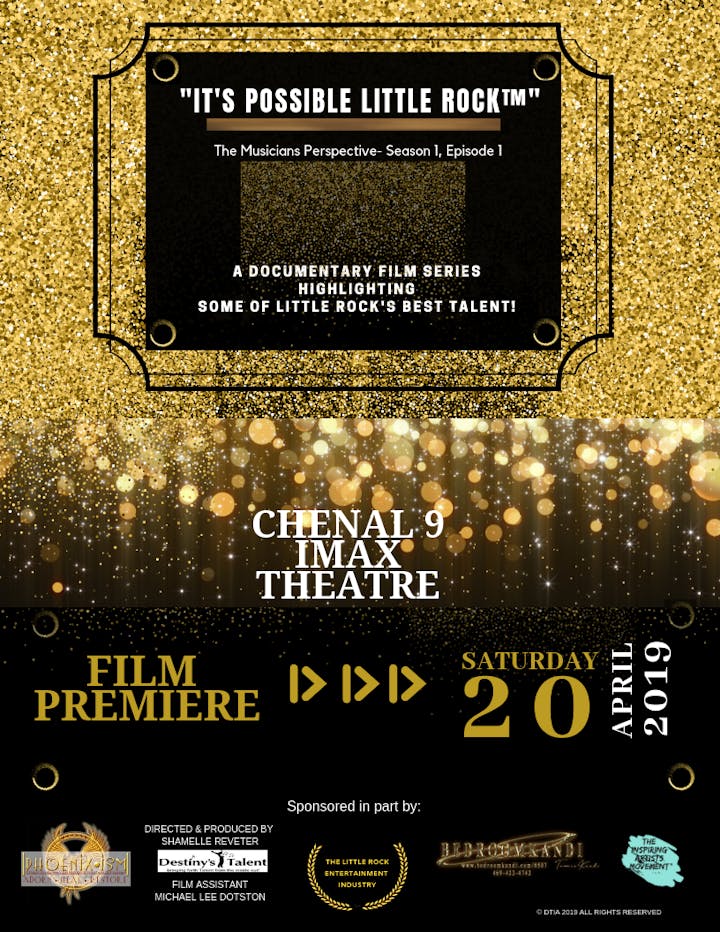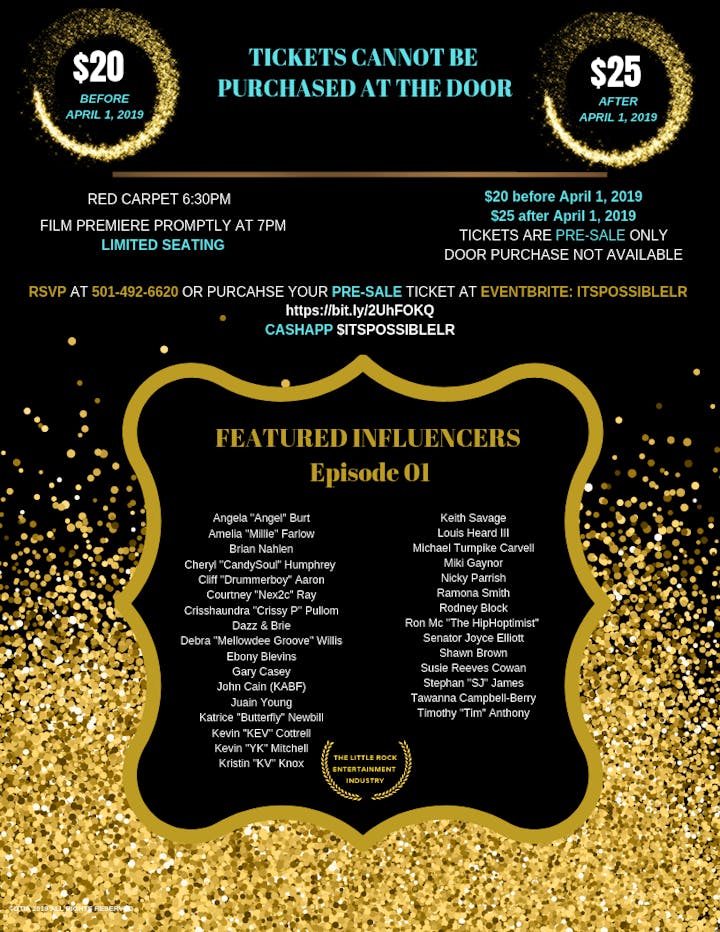 "IT'S POSSIBLE LITTLE ROCK ™" is a documentary series curated by The Inspiring Artists Movement™, a movement created to inspire individual artists of all backgrounds with business, entertainment, and financial secrets for a savvy future; in order to put the entertainment scene of Central Little Rock back on the map.
Historically, Arkansas has birthed many nationally renowned artists of all backgrounds and genres within the entertainment industry. For example, Al Green, former President Bill Clinton, Ne-Yo, Kris Allen, Scottie Pippen, Levon Helm, Louis Jordan, Florence Beatrice Price, Ronnie Hawkins, Charlie Rich, and even Joe Jackson, but the list goes on. How did the legends do it?
Where are we now, as a market full of great TALENT? Where are we going? Are we still hitting the top of Billboard charts? Are we still nationally renowned? Do we have a market strong enough to be as equally great as the Hollywood, New York, and Atlanta markets?
Executive Producer, Shamelle Reveter, the Founder of Destiny's Talent Institute of the Arts™ explores the entire entertainment industry of Little Rock, starting with the musicians & vocalists to answer these questions.
Episode 1, of "IT'S POSSIBLE LITTLE ROCK™ - The Musician's Perspective " is a real, raw, and tender perspective, but moreover promotes a HUGE & POSITIVE impact for change within the emerging entertainment scene of Little Rock.
------------------------------------------------------------------
***PRESS PASS REQUEST: Contact : inspiringartistsmovement@gmail.com or call 800-277-7319.
***SPONSORSHIP OPPORTUNITIES AVAILABLE: Contact: inspiringartistsmovement@gmail.com or call 800-277-7319
SUBSCRIBE TO OUR YOUTUBE CHANNEL