Description
Calling all faith-focused entrepreneurs. This is a relevant, cutting-edge faith-based business event created and hosted by Becky A Davis. It's a 3-hour small business training designed to create an empowering, motivating, thought-provoking, action-orientated and collaborative environment where Christian small business owners from all over the country can come together and support one another.
This tour was inspired by Becky's latest book 40 Days of Prayer for my Business: Think Big, Pray Hard & Wait Expectantly. We focus on bridging the gap between business and belief and careers and your calling.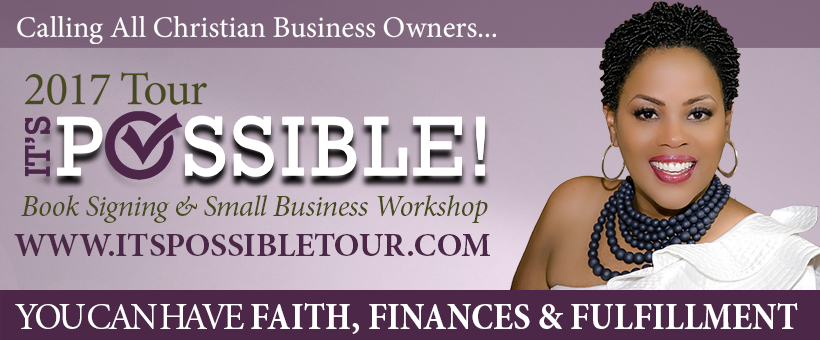 IT'S POSSIBLE is a four city tour that focuses on your faith to guide you in business. This is a quick dose of inspiration, motivation, and activation to help you gain the momentum to excel to the next level of Ephesians 3:20 living, EXCEEDINGLY, ABUNDANTLY ABOVE all that you dare to think or ask.
You can have FAITH, FINANCES, AND FULFILLMENT in business.
IT'S POSSIBLE 2017 will bring many innovative business owners, industry thought leaders, and key influencers together for a business and prayer journey through optimizing your belief in HIM.
Please join me.
Becky A Davis