Description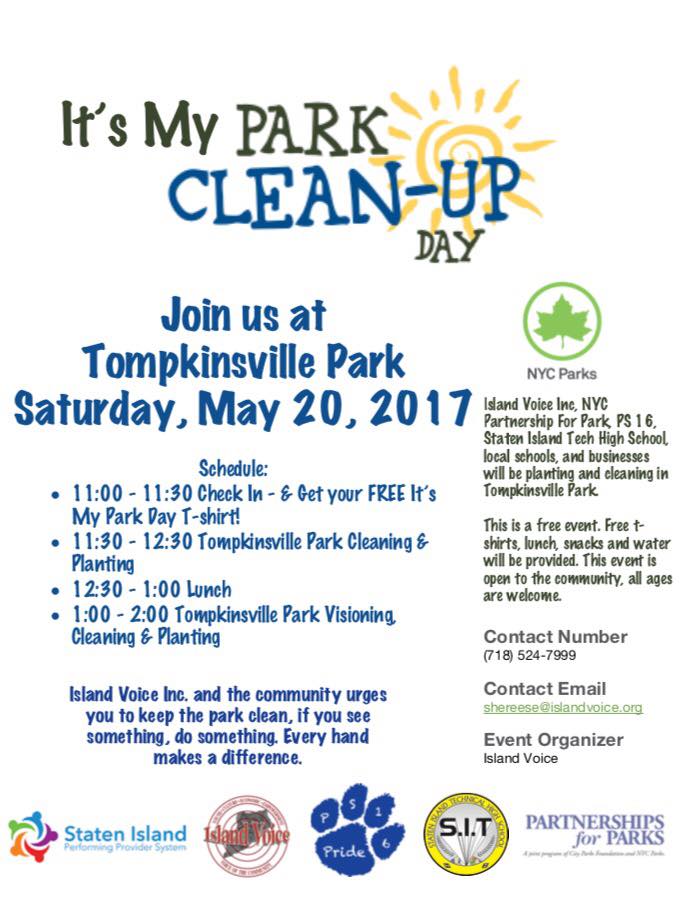 Saturday May 20, 2017 - Island Voice Inc, NYC Partnership For Park, PS 16, Staten Island Tech High School, Staten Island Partnership Performance Provider Systems, local schools, and businesses will host a community clean up of Tompkinsville Park. The event will be from 11am - 2pm, and is open to all ages. Cleaning materials and tools will be provided.
This is a free event. Free t-shirts, lunch, snacks and water will be provided.
11:00 - 11:30 Check In - & Get your FREE Its My Park Day T-shirt!
11:30 - 12:30 Tompkinsville Park Cleaning & Planting
1:00 - 2:00 Tompkinsville Park Visioning, Cleaning & Planting
Island Voice Inc and the community urges you to keep the park clean, if you see something, do something. Every hand makes a difference.