It's MY Life - Women Who Rock Event

Thursday, April 8, 2010 from 8:30 AM to 11:30 AM (CDT)
Event Details
It's MY Life!
Women Who Rock Event
Are you ready to reconnect with what inspires you in life? 
Are you ready to be a powerful resource for your own life? 
There is no time like now. 
It's YOUR Life.  Own it.  Choose it.  Make it happen
with the Women Who Rock Spring 2010 event!
You are invited to join Donna, Pat, Laura and Charlotte, the 
Texas Women Speakers Who Rock
as we inspire you to "live your own life"!  Together we'll laugh, learn, interact and connect as we recommit to living our authentic life.   
Here are the details:
When:  Thursday, April 8, 2010
8:30 am- 9:30 am: Continental Breakfast/Networking/Shopping
Where:  The Council Auditorium/Theater
303 Jackson Hill Houston, TX 77007
What:  Continental Breakfast, Information, Networking, Shopping and Fun!
Registration:  $59.00
Free parking.
 Here's what you'll get at the "It's MY Life" Women Who Rock Event: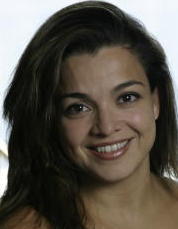 "Take 5" for Fitness
Taking several 5 minute fitness breaks can help you build your energy and stamina throughout your day. 
Michelle Torres-Aponte, Women who Rock guest speaker and successful business owner of Urban Jungle Self Defense and Fitness, will show you how to move and shake your way to better fitness! 
  -
Let's Talk - An Interview with Karen Walrond, author of The Beauty of Different
-Donna Fisher
In an interview format, Donna Fisher talks with Karen Walrond, author of The Beauty of Different, about her experiences in engineering, law, photography and how to live an "integrated life".  This is an authentic, spontaneous conversation about life, choices and reality - women relating with one another.
Who is Driving Your Bus?  Choose the Direction of Your Life and Drive Your Own Bus!
- Laura Lopez
Too often we relegate the control of our bus to others (bosses, husbands, children, etc.) and to external responsibilities.  As natural caretakers, we incorrectly believe that this is how we need to lead our lives.  However, the time is now to take back the wheel!  Achieving the results you want both at home and at work require you to drive your own bus.  Learn 3 key insights to help get you on your way.  
Choosing to Communicate with Boldness!
-Pat Dolen
Find yourself hesitant before having the "big talk" with your boss or loved ones, only to achieve incomplete results?  Are your assumptions getting in the way of your assertiveness?  Learn how to understand your communication tendencies, clear self-sabotaging behaviors, and apply the right communication techniques in your personal and professional relationships.
My Life - My Money

 -Charlotte Stallings
Take control of your life by being in control of your finances.  Money doesn't have to be complicated nor overwhelming.  Learn seven simple action steps you can start using right away to help you build the life that you want.

It will be like no other event you have ever attended.  You get it ALL!
Information - Exercise - Fun - Connections and Shopping! 
When & Where

The Council Auditorium
303 Jackson Hill
Houston, TX 77007


Thursday, April 8, 2010 from 8:30 AM to 11:30 AM (CDT)
Add to my calendar
It's MY Life - Women Who Rock Event