It's More Than Business - It's an Experience
Actions and Detail Panel
It's More Than Business - It's an Experience
Fri, May 12, 2017, 5:00 PM – Sat, May 13, 2017, 7:00 PM EDT
Description
Metro ATL & Beyond presents our 2017 Anniversary Extravaganza

It's More Than Business - It's an Experience
________________________________________________

Celebrate the Experience
Going Beyond Business ... $5 of each ticket [all types] to this event will go to Project Doorstep.
We are taking Early Bird Table Sponsors and Vendors ... you most likely will NOT have to provide a table, only your cover.
Sponsors and Vendors FIRST COME BASIS ... NONE WILL BE HELD!
CORPORATE SPONSORSHIP OPPORTUNITIES AVAILABLE. THERE ARE ALSO SEVERAL PROGRAM ADVERTISEMENT OPTIONS AVAILABLE.
General Admission Tickets $60 each [Early Bird]
LAST DAY TO PURCHASE TICKETS WILL BE 5/8/17 --- NO EXCEPTIONS!
PRICES [& benefits for vendors] ARE SUBJECT TO CHANGE WITHOUT NOTICE.
We will have a block of rooms and will post that information as soon as it is available. Your room reservation and payment are your responsibility.
All amounts include the Friday evening Meet & Greet, as well as the entire conference on Saturday, which includes your lunch at the hotel.
If you have any special dietary needs/allergies, please put that information on your payment in the box at PayPal.
Affiliate opportunities available ... to earn 10% of all purchases via your link ... email me immediately for Affiliate Invitation ... limited number for this event, you WANT to be one of them.
CORPORATE SPONSORS
There are also opportunities for [additional] corporate sponsors.
Metro ATL & Beyond's events and workshops are sponsored by Harold & Nanette Lee's company Laser Dimensions Engraving, in Douglasville, GA.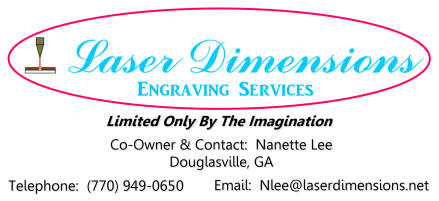 Laser Dimensions provides personalized, engraved gifts for all our speakers and will be happy to help you find the perfect gift for your gifting needs. #GetLasered
Recently we have had another Corporate Sponsor, My Design Habit, a Full Service Graphic Design, owned & operated by Nicole Kirkley that has come on board.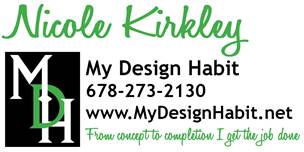 If you are looking for a new business card, or are rebranding and need a new look, Nicole at My Design Habit, is the person you need. She will help you take your idea, refine it, and turn it into a finished product whether that is a print project or a digital one. #MyDesignHabit

T-Mobile Store #5857 South Cobb, 1757 East West Connector, Ste 480, Austell, GA 30106 Store (770) 745-4600 Email: Ross.Anderson@T-Mobile.com
T-Mobile Retail Associate Manager, Ross Anderson, is our Direct Representative. T-Mobile is providing us with Mobile Hotspots for all of our events. As we grow, so will the number of hotspots that will be available to us.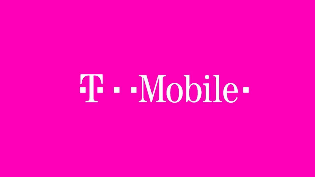 NO eCHECKS accepted via PayPal
NO REFUNDS all sales final unless event cancelled.
If you cannot attend, consider representing your business as a corporate sponsor and/or an advertiser in the program.
The official hashtag for this event is: #MetroATLnB2017

#metroatlnb
#ItsMoreThanBusiness
#ItsAnExperience