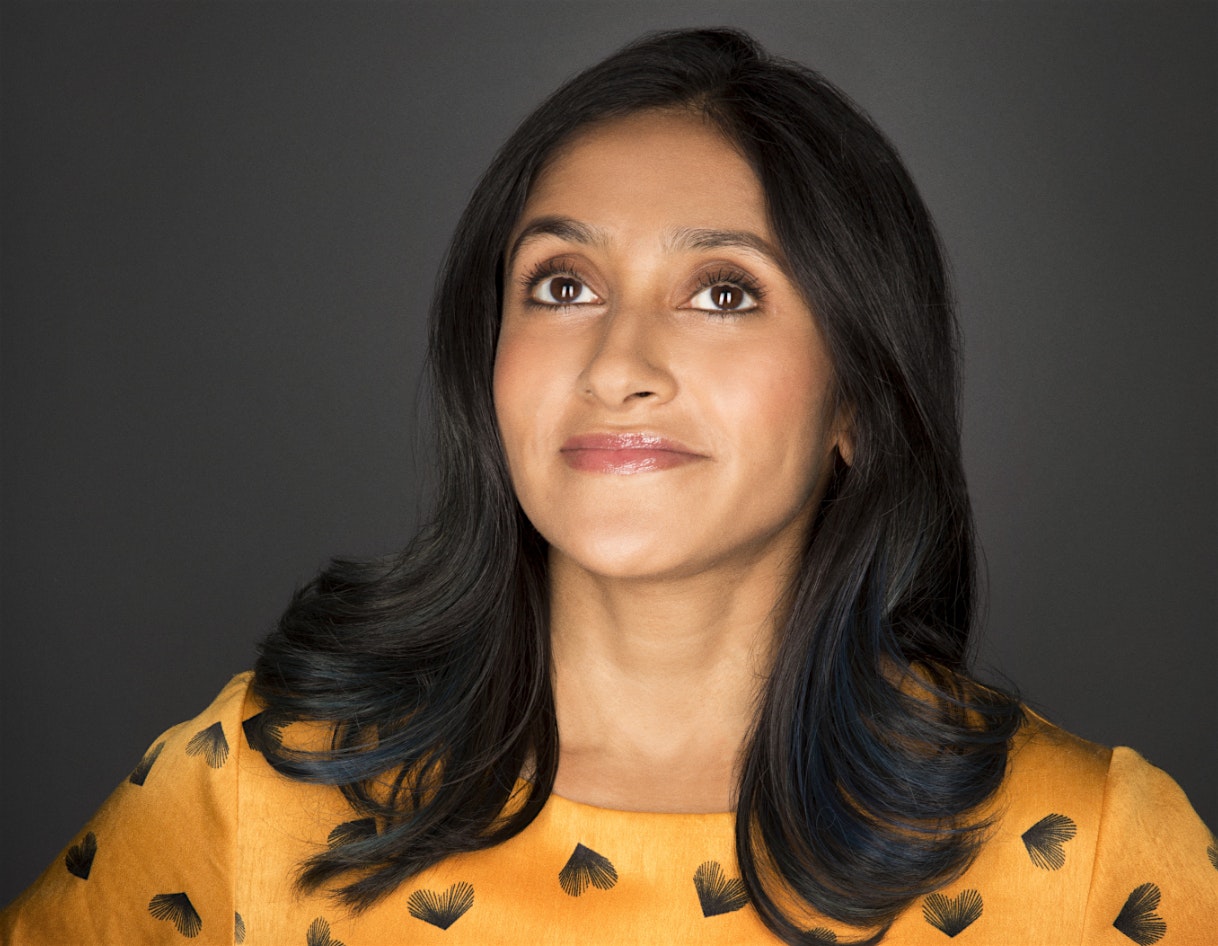 About this event
APARNA NANCHERLA
Doors 7:30pm / Show 8:30pm
About the Show:
Aparna started out doing comedy in her hometown of Washington D.C. and now resides in New York City. 2016's Elle's Women in Comedy Issue, featured her as one of the most exciting new voices to hit the comedy scene. She is a series regular in the debut season of Comedy Central's Corporateand hasreprisedher role in season 2 of HBO's CRASHING. Aparna is also featured in thesecond season of Netflix's The Standups. Other television credits include Netflix's Master of Noneand LOVE, HBO'sHigh MaintenanceComedy Central's Inside Amy Schumer, appearing as a US correspondent for Dave's (UK) Unspun with Matt Forde, and Hulu'sI Love You, Americawith Sarah Silverman. In 2018 shemakesher feature debut in the Paul Feig movie A Simple Favor. HerTV standup appearances include Seeso's stand up series Night Train with Wyatt Cenac, season 2 of Comedy Central's Meltdownas well asAdam Devine's House Party. In 2013, she made her late night stand up debut on TBS's Conanand was one of the breakout New Facesat the prestigious Just For Laughs Festivalin Montreal. Her TV writing credits include Late Night with Seth Meyersas well as being a regular correspondent/writer on FX's Totally Biased with W. Kamau Bell.She is also an alumna of the NBC Stand Up for Diversity program and currently headlines throughout the world and has been seen at a number of festivals including Comedy Central's Clusterfest, Portland's Bridgetown Comedy Festival, Moontower,SF Sketchfest, DC's Bentzen Ball, Outside Lands,Bonnarooand Dublin's Vodaphone Comedy Festival. Aparna'sbeen featured on and in NPR, Reader's Digest, The Huffington Post, The Washington Post Magazine, XM Radio, and Slate V. She can regularly be seen performing at the Upright Citizen's Brigade's in LA and NYC.Her debut album Just Putting It Out Therewas released in July 2016 by Tig Notaro's label Bentzen Ball Records and hit the#4 onBillboard Comedy Charts.
Organizer of It's Me Again: An Aparna Nancherla Tour @ Thalia Hall
Thalia Hall is a historic landmark located in the Pilsen neighborhood of Chicago. It was founded by John Dusek at the turn of the century as a neighborhood establishment. Dusek was a family man, a tavern owner, and a facilitator of the arts. He was a visionary, and the founding father of Thalia Hall. His hope for the corner of 18th & Allport was to build a public hall for the community. In 1892 his dream became reality: a multi-purpose property that would offer commercial storefronts, residential housing, and a hall for the community. In September 2013, owners Bruce Finkelman [Beauty Bar, Bite, Empty Bottle, EBP, Longman & Eagle] and Craig Golden [Longman & Eagle, Space, Union] launched three new concepts within this storied property: a re-established beer inspired restaurant, a Punch focused cocktail bar, and a public hall fit for all types of events.