Description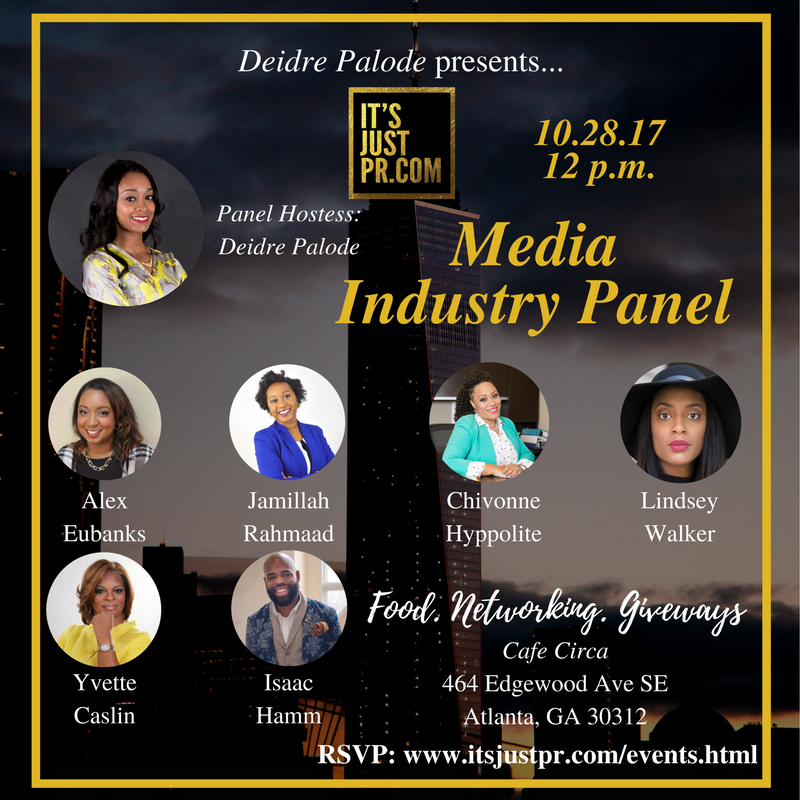 Please join Public Relations/Marketing Professional Deidre Palode as she creates a media platform to understand the challenges in the media/PR industry and help the next professional become their best self. Whether you are already in the industry, just starting out or wanting to learn more, this event is for you! It's Just PR will be a networking mixer, lunch and enlightening industry panel where professionals give tips, techniques and branding secrets to help you in your career and more! Panelists are:
1. Publicist Alex Eubanks of Allied Intergrated Marketing
2. Publicist Jamillah Rahmaad of Befriend Your Brand
3. Event Specialist Chivonne Hyppolite of Abstract Elements Management Agency
4. Publicist Lindsey Walker of PR Mentality and Founder of PR Girls Do It Better
5. Multimedia Executive Yvette Caslin- SVP of Strategy and Development at Steed Media
6. Brand Specialist Isaac Hamm of IM 3 Media.
Early Bird Tickets are on sale now for only $35!!! RSVP NOW! Sales End Soon!!!! Follow @ItsJustPR on Instagram!!! For more information please email info@itjustpr.com.