About this Event
MicDrop's mission is to provide a voice to others and provide them with the tools, resources and platform to share their story with the world. Through sharing stories, we find meaning and purpose in our own stories, we connect to ourselves better, we help reframe them and we shine a light for others who are in the same place we once were.
Led by Arnold Rodriguez and Rosh Lowe, this workshop is open to all to attend - the focus of it will be on coming out stories. Stories of someone who came out to their friends, family and community or stories or someone coming out to you.
There is no requirement to have your story figured out to come to the workshop. We expect that it is not at all and through our training, the story and the larger message you carry will come out.
Join us for a magical evening of connecting, sharing experiences and getting to know ourselves and one another.
The workshop is the first step in the MicDrop journey.
Check out Arnold's MicDrop moment right here: https://www.youtube.com/watch?v=PIwJ-R1oqqw&t=3s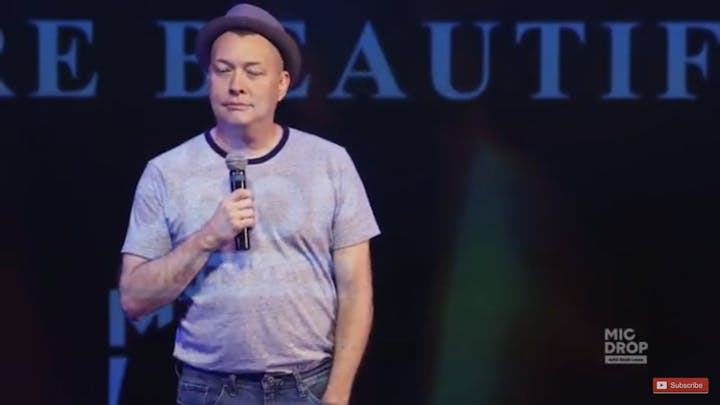 A message from Arnold Rodriguez:
What's your story? We want and need to hear it!
If you're a member of the LGBT community as I am who lives their life out in the open or, if you are a loved one or friend of someone who is, there is one thing we all have in common: every single one of us has a "coming out" story. Whether the news was met with conflict and drama or whether it was met with love and acceptance, we all have THAT story! If you'd like a chance to tell that story, here's your chance. Join us for a night of truth and connection. It is my great privilege to lead this event. Our stories serve us; they heal us, connect us and strengthen us!!
This MICDrop event will be led by yours truly on April 15th.