About this Event
Alison Gerig Consulting and Hindsight Consulting Group, LLC Presents
It's Always in the Field: Addressing Race and White Fragility as a White Therapist
TICKETS ARE SOLD OUT. YOU CAN SIGN UP FOR MY WAITING LIST FOR CANCELLATIONS OR TO HEAR ABOUT A SPRING 2020 WORKSHOP.
As white clinicians, some of us have had to wrestle with how to bring up race with our clients . Some of the barriers or fears that block us include:
" We are both white so it isn't an issue"
"I worry that it will be perceived as my agenda and not the client's."
"I try to be neutral and this shows that I have some sort of bias."
"I want them to guide the work, not me."
"They don't want to talk about race and I don't want to shame them."
"I try to see us as two human beings in the room together."
Many fear these responses from clients and it causes us to remain silent. White therapists fear we aren't being "neutral" and naming race will threaten the relationship, or we don't realize it's already in the room. I have felt all of these things. I have stayed silent but have learned that this is an agenda too. In fact, many therapists of color have reminded me that it is our ethical imperative to address race in the therapy field. It is not an option, as I have believed historically.
Consequently, my personal reflections, discussions with and support from my colleagues of color and design guidance from my presenting partner Laura Hinds, LCSW have resulted in this intensive training for white clinicians willing to do the hard work of racial equity work in clinical practice.
This training will offer a framework to lean into these places and dive deeper into our own fragility and fears. Theories to be explored in order to contextualize this will include:
Ken Hardy- Self as the Therapist Theory
thandiwe Dee Watts-Jones- Location of the Self
Relational Cultural Theory
Gestalt Theory
Learning Objectives
Participants will:
Build awareness to one's own racial identity development and how it shows up in session
Explore early race messaging and ways white folks have been oriented to idealize ourselves as white therapists
Strengthen the muscle to move through fears around bringing race into the room
Apply concepts of "Self as Therapist" and locating ourselves in the work
This training is for white therapists to deepen their muscle to talk about and engage with race, but therapists of color are welcomed to attend if interested. The workshop will include a mix of didactic, small group work, and fishbowl exercises in order to have opportunities to practice new concepts and receive feedback from peers.
Please be mindful- the assumption is that if you are white you believe and understand that you hold privilege that you can both identify as well as what may exist in your blindspots. It is expected that clinicians are open to hearing about the more subtle realities related to privilege they cannot see and are interested in how this shows up in your therapeutic work. In essence, this is an intermediary level of racial equity and awareness training. If the above is unfamiliar to you, or you are struggling with this concept, there are other workshops to help you explore this that I can suggest.
This day will focus on race but these skills could be applied to how any social location might impact therapy, including gender identity, class, ability, sexual orientation, immigration status, etc.
I will send out a few resources ahead of time to read and will reference them in the workshop.
Logistics:
This is an all day workshop from 9am to 4pm.
Tickets are $150 (Sold Out)
Early Bird is $120 (Sold Out!)
Student Rate is $100 (please email school ID pic)
A limited number of tickets are available on a Sliding Scale between $115-$150. Contact Alison to access: alisongerig@gmail.com
Some people have inquired about Sponsorships. If you are interested, contact Alison at alisongerig@gmail.com
Details of the day will be sent to you upon registration. Please read and retain your email confirmation.
6 CEU's will be given for LSW/LCSWs, LPCs, and LMFTs. You must stay for the entire workshop.
Hindsight Consulting Group is generously co-presenting this event.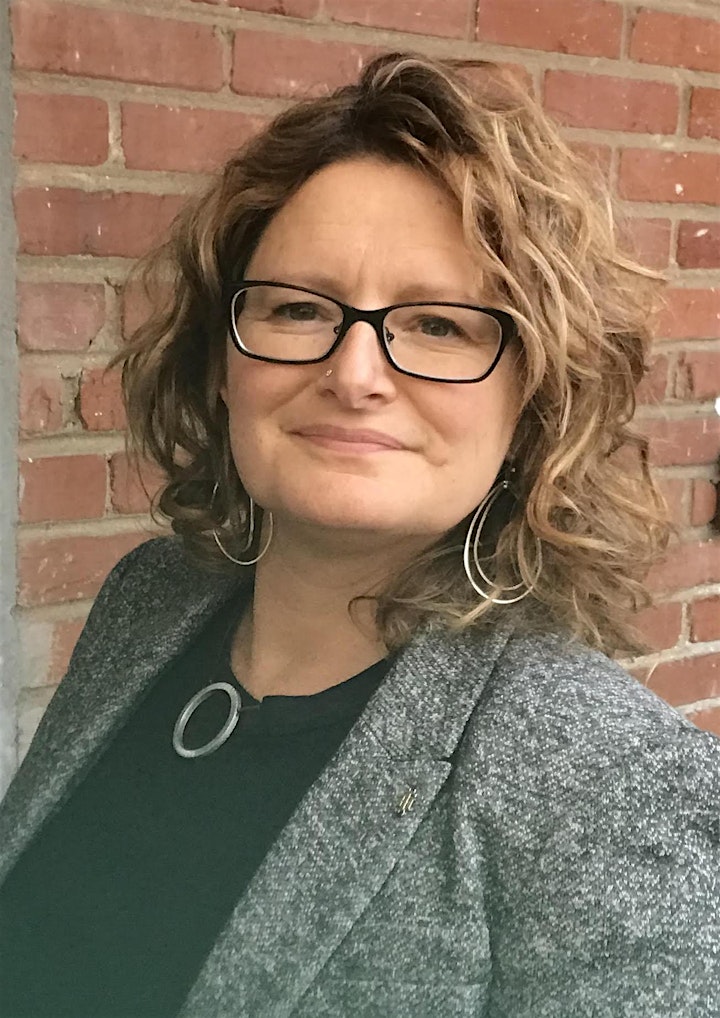 With her roots coming out of the south by way of NYC for graduate school, Alison Gerig, LCSW, (she/her pronouns) has worked in the field of mental health and social justice for over 20 years. She loves working in partnership with other therapists around ideas of social location, privilege/subjugated identities, and how they show up in the therapy field. Using her Gestalt therapy and social justice backgrounds, Alison has spent years providing workshops on how to strengthen therapy healing work through exploring the therapeutic relationship. She was the executive director of Therapy Center of Philadelphia for eleven years where she worked with a Change Team to provide the vision and structure to expand their feminist clinical lens to center transgender- affirming and racially equitable therapy. Building on this ethical imperative, Alison currently supports other executive directors/CEOs, organizations, schools, and foundations around similar culture change work and maintains a private practice.

As a way to be accountable to the work as a white facilitator earning revenue by running a workshop addressing race and racism in the field, I am donating a portion of these proceeds back to an organization doing this very work- Therapy Center of Philadelphia.
www.therapycenterofphila.org
A portion of your costs will be going to support this organization.
Laura Hinds, MSW, LCSW
Laura Hinds is the founder and principal Partner of Hindsight Consulting Group, LLC that provides strategic planning, customized training and, group facilitation to medium and large not-for-profit organizations across the region. In addition, Laura provides clinical intervention and expert testimony on behalf of special populations.
An alumna of The University of Pennsylvania's School of Social Policy and Practice, Laura began her career as a direct practitioner with children, adolescents, and families at The Children's Hospital of Philadelphia. For over ten years she developed her skills in HIV/AIDS specific medical care, case management, and intensive hospital based social work practice, as well as psychotherapy. She is honored to have provided trauma specific services to vulnerable populations including at-risk and offending youth, members of the LGB and Trans, I, members of the non-binary community, individuals managing homelessness and in support of incarcerated individuals whose sentences have been deemed unconstitutional. Laura also worked as a forensic interviewer on permanency matters for children in foster care, as an in-home Behavioral Specialist, and family therapist. In her decade plus commitment to community involvement, Laura has served on not-for-profit boards for a number of agencies of diverse foci, mission and size, informing her keen skill for strategy, organizational growth, philanthropy, affiliation efforts and not-for-profit leadership development. Currently she serves on the boards of the Homelessness Assistance Fund and the Therapy Center of Philadelphia.
Ms. Hinds has taught at The University of Pennsylvania as a Lecturer at the graduate school of Social Policy and Practice since 2007 where she has taught a variety of courses focusing on life span and social emotional development, children and adolescents, human behavior, techniques in brief treatment and crisis intervention, and clinical practice. Laura also authored, curated and instructs Bryn Mawr's School of Social Work and Social Research's Post-Graduate Trauma Certificate Program. Laura served 9 years as a Member and then Chairperson of the State Board of Social Workers, Marriage and Family Therapists and Professional Counselors. In this role she led the group responsible for protecting the state's consumer population from unlawful and unethical practice while maintaining a standard of excellent client-centered practice. She currently serves as an Expert Witness for the State Board, offering fair review of allegations in protection of the public.