Description
Want to do something for yourself this Valentine's Day? Want to do something different for your sweetie, You can make your own Bouquet, Damnit.
Join Williamsburg's favorites; Radish, Rose Red & Lavender and Indelible Times for a fun-filled evening of amazing food, friends and flower arranging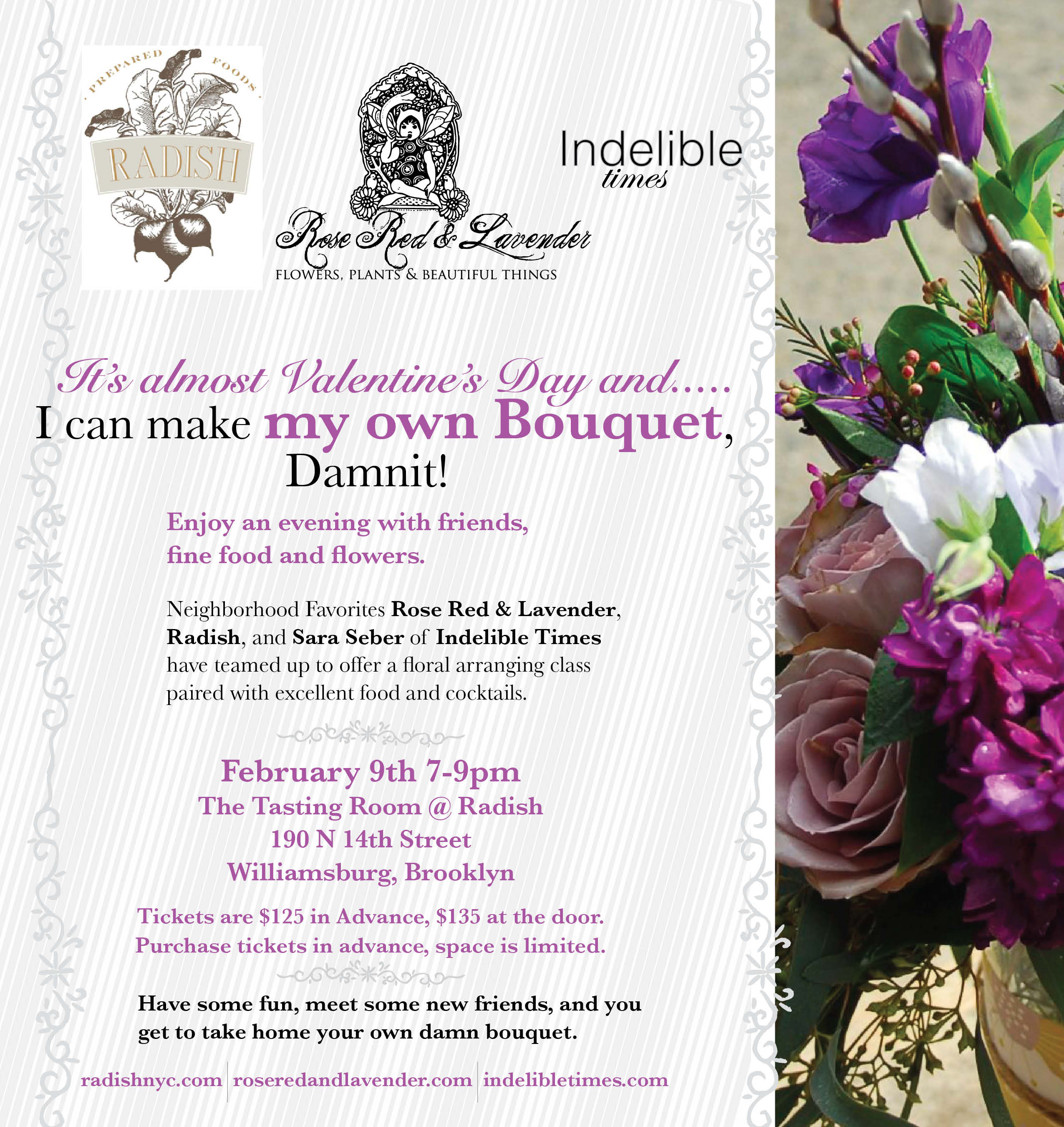 The Menu Includes
Blood Orange ~ Prosecco Sparklers
Pulled Pork Sliders with Pickled Mango
Chicken Skewers with Ancho Chili Chocolate Dipping Sauce
Endive Spears with Citrus Whipped Goat Cheese, Roasted Grapes and Orange Dust
Rose and Lavendar ~ Chocolate Hot Chocolate Spoons (with edible flowers)
Have some fun, meet some new friends and take home your own damn bouquet.
TIckets are $125 in advance and $135 at the door.
Space is limited.
Have some fun, meet some new friends, and make your own damn bouquet this year.