Description
"It's All About Pittsburgh"
Featuring the Captured Beauty of the Steel City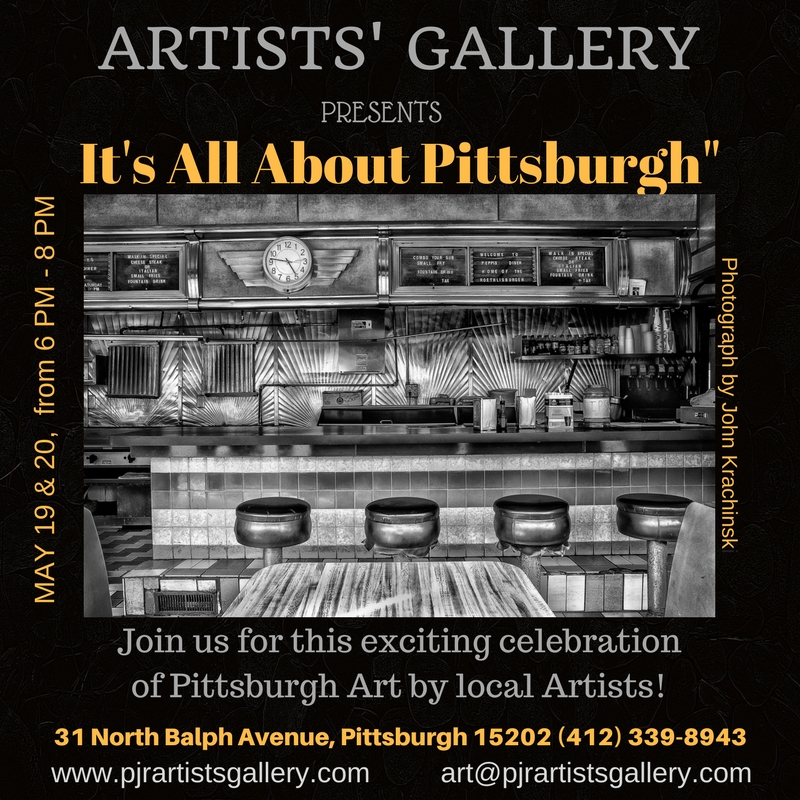 Bellevue, PA, May 19-20, 2017 - Join us for our "It's All About Pittsburgh Show"! A rare collection of artists, mediums, and backgrounds come together to celebrate the beauty of Pittsburgh. The show hosts everything from extraordinary paintings to breathtaking photographs to an elegant live model.
Come see the side of Pittsburgh you have never seen before, a fascinating side that will remind you just how remarkable our city is.
The show will include refreshments and live music from local talent. Talk with the artists, learn their inspirations, and hear them tell their stories.
Also, don't miss our next show "A Fine Art Exhibition" on May 26-27, 6-8 PM. The show will feature the beautiful work of the members of the Pittsburgh Area Fine Arts Photography, a group dedicated to their craft and helping the other members of the group improve their work.