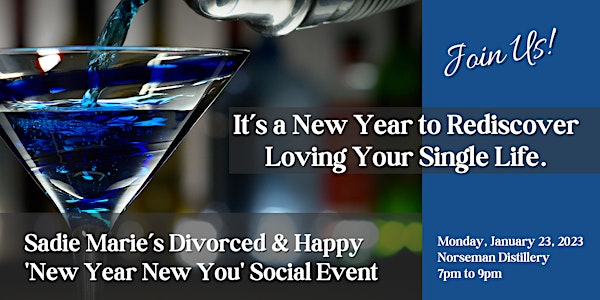 It's a New Year to Rediscover Loving Your Single Life!
Divorced, newly divorced, or soon to be divorced? Meet others like yourself who are celebrating and rediscovering loving the single life!
When and where
Location
Norseman Distillery 451 Taft Street Northeast Minneapolis, MN 55413
About this event
January is National Divorce Month
Sadie Marie, host of the spicy Divorced and Happy Podcast, is kicking off the New Year with her 'Divorced and Happy' NEW YEAR NEW YOU' social event. This event will connect you to other singles in the divorced community, and will take place at the upscale Norseman Distillery in downtown Minneapolis from 7pm to 9pm.
Share with us a little known fun fact about yourself, and get to know others in the process. (More about this when you register!) There will be door prizes including a drawing for a professional headshot photo session to update and refresh your online dating profile. (Value $300.)
Tickets are $20 and will include a complimentary 'spirited' Norseman cocktail created especially for this event, and a mouthwatering dessert compliments of A Piece of Cake Bakery. Non-alcoholic beverages and cocktails will be available for purchase.
Celebrate the New Year meeting other divorced singles, and embrace the life ahead that awaits you!
NORSEMAN DISTILLERY | 451 Taft Street Northeast | Minneapolis, MN, 55413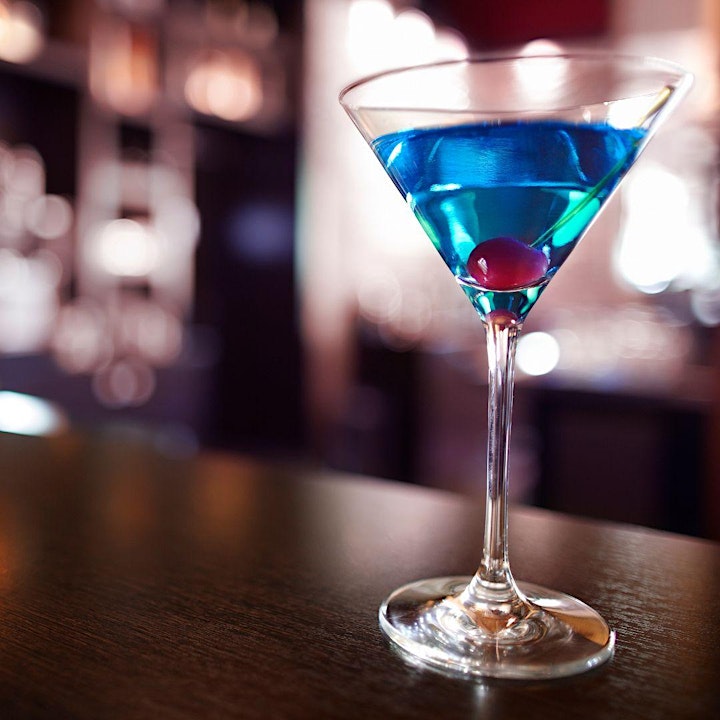 ABOUT SADIE MARIE
We know that 50% of marriages end in divorce - meaning that 50% of marriages have two honeymoons! What? Yes, you read that correctly. Divorce has a honeymoon phase too - and it is filled with self-exploration, interesting new people, and an opportunity to have a healthier and happier life. So why don't we talk about that more?!
Sadie Marie, creator of Sadie's Divorced and Happy Podcast is doing just that - talking about the delicious opportunity that awaits individuals after divorce. Sadie's empowering divorced men and women across North America to embrace the exciting, powerful - and even spicy - life that awaits them.
Sadie Marie's Divorced and Happy Podcast is currently in its third season. Her conversations are fun, frank, and fabulous while exploring how happiness after divorce is achievable!