Description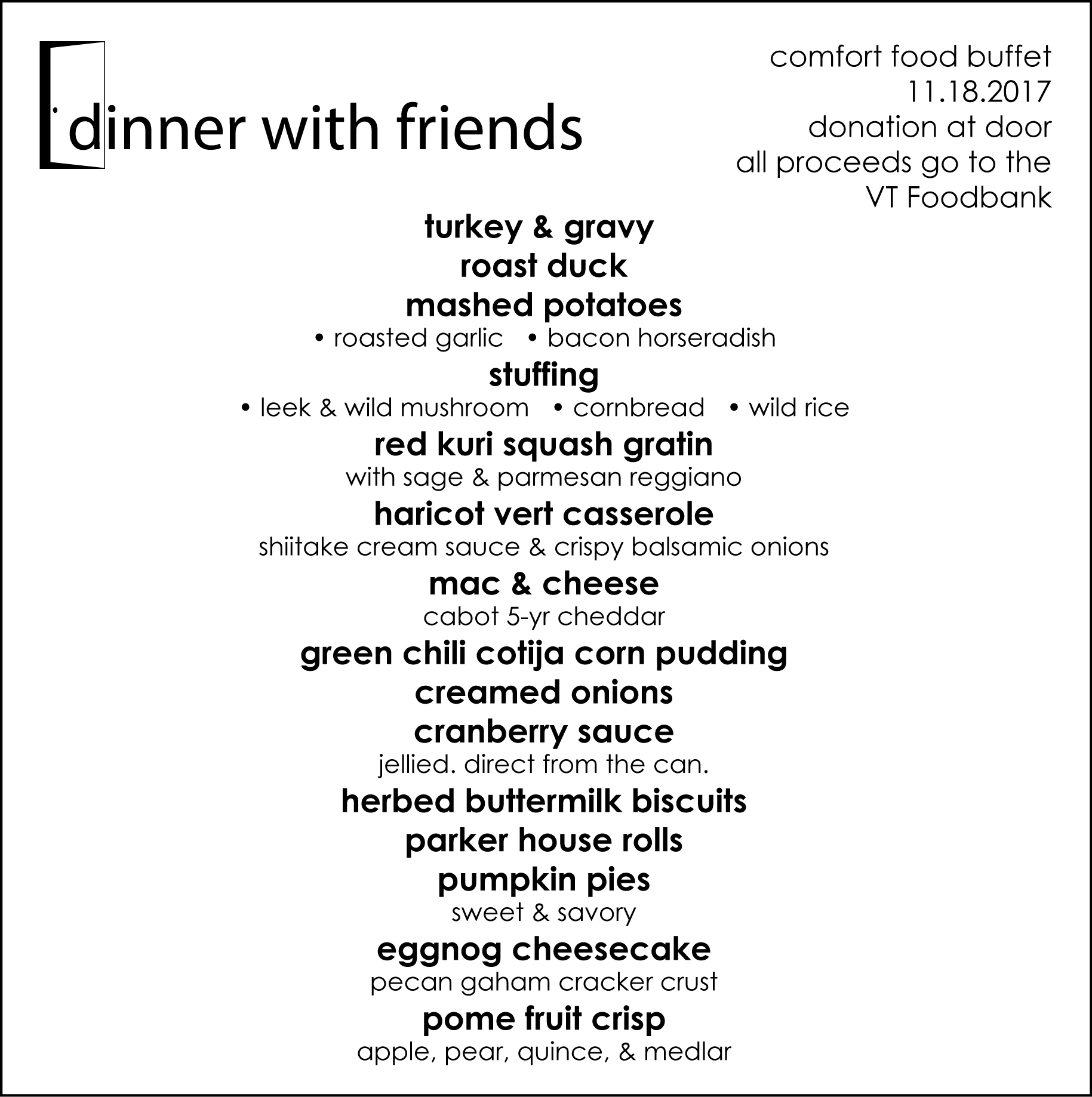 Dear Friends,
It was at this time, one year ago, that dinner with friends began! We joyfully invite you to join us for our second annual "dinner with friendsgiving" comfort food buffet!
No courses, no formality (not that there's ever much). Just register, show up, grab a plate, and join the party (BYOB)! There will be a donation jar by the door and every penny in it at the end of the night will be donated to the Vermont Foodbank. All we ask that you give what you can to help ensure that none of our fellow Vermonters go hungry this holiday season.
Lastly, to all of our women friends, friends of color, lgbtq+ friends, immigrant friends, muslim friends, any friends for whom going "home" is difficult emotionally or geographically, any friends feeling scared and alone in this current stage of american history - our door is open to you. You are loved, you are who we are thankful for, and you will always have a place at our table.
-the 4 j's
Additional Information:
- You are welcome to arrive at 5pm, mill about, sp a beverage, and chat while the food is coming out of the oven. The birds will probably hit the table around 5:30 or so :-)
- This dinner contains meat, dairy, gluten, tree nuts, and everything is prepared in the same kitchen. Also, the household contains two dogs. If you have any allergies or dietary rescrictions, PLEASE get in touch with us. We will let you know ASAP whether or not we will be able to accommodate you.
- And again, this event (as with all of our events) is BYOB.