"It's a DAK Christmas 2017" Gala After Hours Fundraiser and Holiday Bazaar...
Description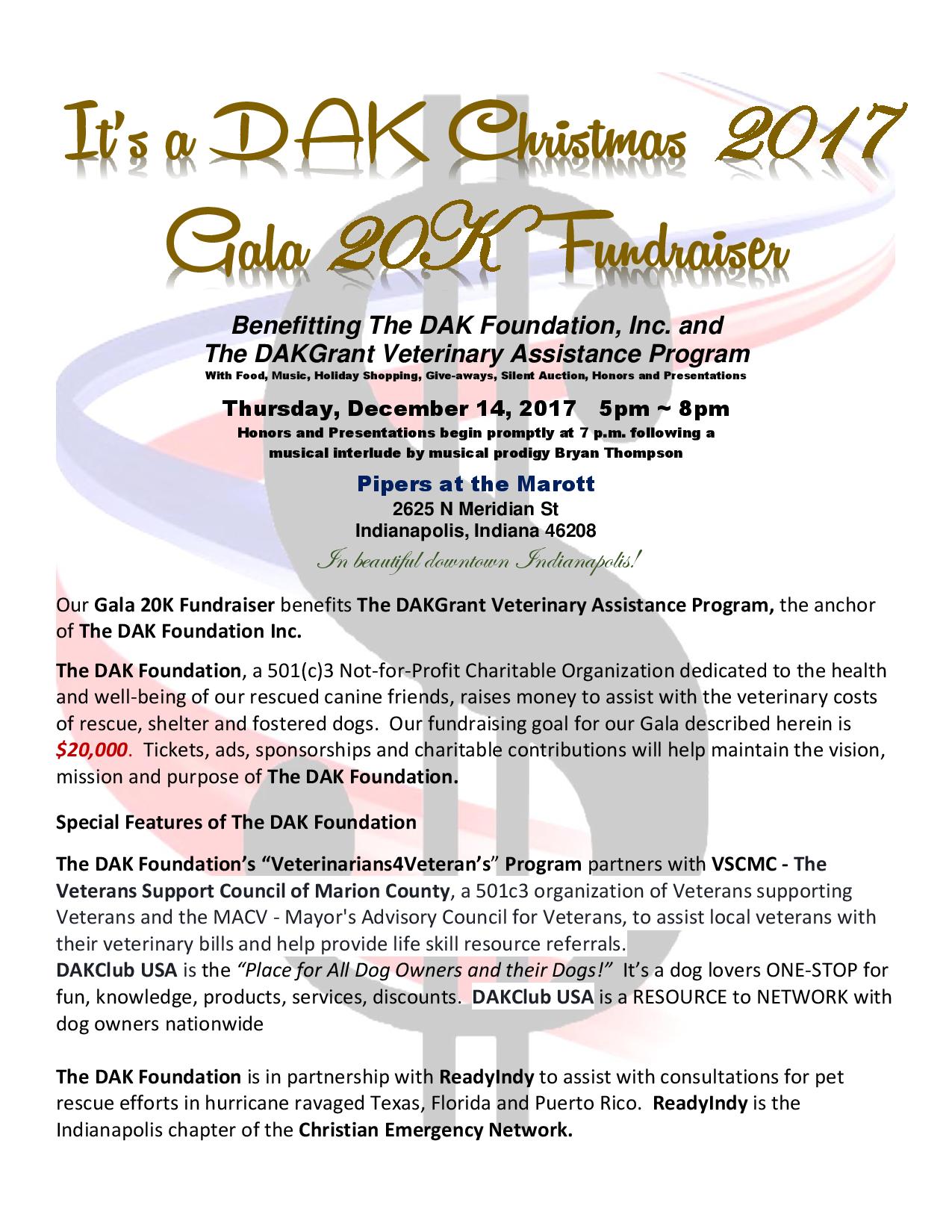 Get your tickets today to our exclusive fundraiser!
Monetary donations helping to support The DAK Foundation can be made by clicking "Tickets" Donors will be acknowledged in our Commemorative Coloring Book Event Program on December 14th.
If you're interested in being a vendor for this event, please visit our Landing Page at www.thedakfoundation.org and click "Proceed to Fundraiser Vendor Registration Page" We'd love to have you join us on our special day!
Questions? Call 317-844-2202 and select the appropriate extension or send email to operationopenup@gmail.com