It's 2016: What Tools Will Help You Lean In? A WPN Executive Roundtable
Description

Join us for our inaugural Roundtable event of Janaury 2016!
January is a great opportunity to discuss: What does it mean to lean in and how far can we go? Let's collaborate with each other to find the opportunities to help each other during our first Roundtable of the new year.
Women everywhere are leaning in, pushing for equal rights, equal pay, equal treatment within their families, their workplaces, communities and countries.
Women in Saudi Arabia have voted not only for the first time in the national election but also several were voted to hold seats in government.
Let's have a great conversation!


COST: Tickets $5.00 in advance $10 at the door. If you like, you will be able to order meals, beverages and/or appetizers from the menu, at your own cost. However, there is no obligation to do so.



ABOUT OUR SPEAKER: MARILYN SHANNON
Marilyn Shannon is an experienced facilitator, superior court mediator, consultant, life/business coach, speaker, online international TV/Radio host and the Co-Founder of Women's Power Networking. As a speaker Marilyn is motivational and inspirational. Marilyn focuses her talks and workshops on communication, leadership, listening, personal growth and personal freedom and has facilitated large and small group meetings and workshops. Marilyn is known as "the listener". Marilyn's demeanor as a show host and speaker is warm and inviting. Her audiences feel engaged and inspired.
Marilyn's involvement in many mediation programs led to "Dialogue" her private coaching practice where she specializes in working with children, teens, families, couples, individuals and businesses.


Marilyn will soon release two books. One is about conflict and finding peace and her other book is dedicated to men and their new emotional and creative journeys.


In Marilyn's previous life she taught special education in the public school system, owned a furniture store for many years, was a marketing and advertising representative in both print and television. Marilyn holds a degree in Communications and Public Address from Syracuse University and is a wife, mother of 5 and Landon, Liev and Nolan's grandma.


Please reach out to Marilyn via her website: www.marilynshannon.com or via phone: 919-362-7133.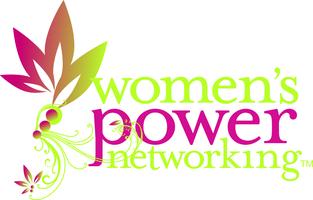 Women's Power Networking, the nation's premier networking organization for professional women, is pleased to offer our this month's Executive Roundtable event.
Here is your opportunity to learn from and share insights with other business leaders and power players about how to grow personally, professionally and profitably.
Be sure to take this opportunity to be part of a forum where you can experience being "Extraordinary" by contributing to the various discussions/issues presented by guest speakers.