Description
We work in an ever-changing and innovative industry and to ensure that we continue to keep up with trends, we need opportunities to learn and share.
The Agile Guild is hosting a technology conference for Cardinal Health IT by Cardinal Health IT. The conference will include workshops, breakout sessions, panel discussions and more on topics that interest our IT organization.
*Please note: This conference is only open to Cardinal Health employees and contractors - not to the general public.
Hear keynote speaker with special guest Jon Stahl, CEO and Co-Founder of LeanDog.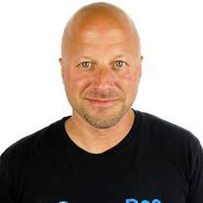 Jon Stahl is the CEO and co-founder of LeanDog, a company that is focused on Lean-Agile consulting as well as product design and delivery. Jon has been practicing and upholding the values of the Agile Manifesto and Lean for over 12 years. He teaches and coaches companies, at all levels, across IT and the business, and is known for speaking on topics such as Servant Leadership, Designing Cultures of Innovation and Business Community Involvement. He is the leading author of the LeanDog Agile Discussion Guide which provides guidance on over 60 Lean-agile practices. He shares his ever-evolving knowledge at conferences across the globe, passing on to others what he has learned.


Conference session topics include: