Description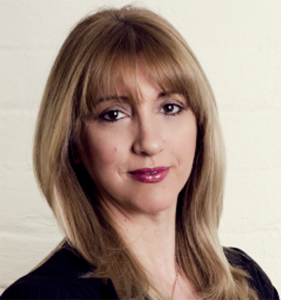 DECEMBER 15TH 2017
SILVIA DAMIANO presents SALES LEADERSHIP IS UPSIDE DOWN
There have always been many expectations and pressures on salespeople and sales managers and with less than 50% of budgets being met, and this holds true in 2017 more than ever. Silvia Damiano helps us look at our commercial leadership abilities through a new lens with ideas and tools grounded solidly in neuroscience. She will share ground breaking research and ideas to increase your results by understanding the relationship between a brain that functions at its best and high performance.
Silvia Damiano has a passionately held belief, that leaders in our 21st century global economy and their organisations must radically change long-held ideas of what constitutes effective leadership. Silvia Damiano is the creator, thought leader and master trainer of the i4 Neuroleader Model &
360˚ Feedback Assessment Tool
, founding The About my Brain Institute with the purpose of democratising leadership & neuroscience. Silvia's clients have described her as a passionate, dynamic, a highly experienced speaker and master facilitator on the topics of Emotional Intelligence, Neuroleadership & Engagement and we are super proud to share her with you at this breakfast.
.