ITERATE! Sales Leadership Breakfast Series 2017 with Bernadette McClelland
Description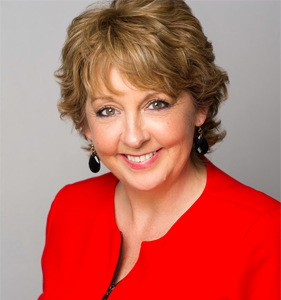 AUGUST 4th, 2017
BERNADETTE McCLELLAND presents

'BEYOND RESILIENCE: HOW TO PERFORM UNDER PRESSURE AND OVERACHIEVE'
How do you need to think differently knowing the business landscape has changed?
How is your leadership shifting to meet those changes and how do you measure its success?
How do you ensure you are personal ready for what the future business environment holds?
WHY IT WILL BE VALUABLE FOR YOU TO ATTEND:
Sales Professionals, Business Owners and Sales Leaders have come to a fork in the road where they MUST look at high potential and high performance through the expanded lens of leadership. The ability to overachieve in a perpetually changing environment regardless of the pressures and constraints is key - just as we would expect from elite sports men and women, entrepreneurial giants and those iconic role models we all respect and admire.
A big call, but 'performance' means more than just KPIs, profit percentages or revenue dollars.
Today's performance relies on new competencies – modern day competencies that take us beyond resilience, 'bouncing back' and 'hanging in there'. Competencies that align with the uncertain and sometimes challenging times we find ourselves in. Expanding the potential to strengthen skill-sets such as collaboration, agility, innovation, executive presence and mental readiness amongst others.
Nail these new metrics and you'll nail your company objectives in shorter timeframes, with more focus and market relevance whilst creating top line growth and a high achieving culture.
Times have changed, business structures have shifted, generational gaps are larger, economies are more demanding and top talent is looking for more than money as a motivator.
How are you adapting?

How are you creating competitive cut through?

What is your #1 high potential focus?
This forum will take a deep dive into the modern-day behaviours needed in this new economy – an economy that is volatile, uncertain, complex and ambiguous - and provide you with pragmatic takeaways for you and your team to execute immediately.
Take a seat at our table! Book today.
Bernadette McClelland
works with businesses and sales leaders who are literally pulling their hair out because they aren't achieving the revenue growth they are paid to achieve. An author of five sales related books, previous APAC business coach working directly with Tony Robbins, and partner of the About My Brain Institute, Bernadette's vision is for personal leadership and research driven neuroscience to be a key component in today's modern business development.