ITD Leading SAFe®: SAFe Agilist (SA) Certification Training - Powered by Interactive Team Dynamics | Ft. Lauderdale | Miami

Tuesday, October 6, 2015 at 8:30 AM

-

Wednesday, October 7, 2015 at 5:30 PM (EDT)
Event Details

Leading SAFe Workshop for certification of SAFe Agilist®

(SA)
Why attend Interactive Team Dynamics's Leading SAFe® training?
We are South Florida's premier Scaled Agile Framework expert for SAFe Coaching, Consulting, Traning and Transformation services.  Our clients include industry leaders in Financial Services, Hospitality and Leisure, Education, Government and Software Technology organizations.
Our workbooks and supporting documentation are direct from the Scaled Agile Academy.  So, you always get the latest and most updated versions.
What does the course fee cover?
The course fee includes course, workbook, breakfast and lunch, exam and first year certification upon successfully passing the exam. Details:

2 days of high quality instruction from a Scaled Agile accredited SPC and Leading SAFe trainer.

All course materials, which include a workbook, exercises and case study

All applicable Scaled Agile "Certified SAFe Agilist" exam fees

Scaled Agile "SAFe Agilist" certification and 1 year's membership (upon successful completion of the SAFe Agilist exam)

For PMI, this course provides Category B PDUs

For Scrum Alliance members, this course provides Category C SEUS towards Certified Scrum Practitioner (CSP)

Nourishment! Breakfast and lunch



What ticket discount(s) are available?
Discounts available:

Early Registration Tickets


Just in time Tickets

South Florida Scaled Agile Framework (SAFe) Meetup Group. See event details at the following link for information:
What is the course?
Successful scaling of Agile beyond the single team is one of the most important challenges faced by many organizations. Core scrum provides no guidance on how to do this, and unofficial techniques such as Scrum-of-Scrums go only so far to providing an answer and are not widely understood. The SAFe Scaled Agile Framework™  is an increasingly popular complete approach for large-scale, multi-team Agile projects and programs. 
SAFe is the benchmark of industry for successfully scaling Agile in large corporations and the Fortune 100 as well as becoming the framework of choice for the Fortune Global 500.  It builds upon the use of Scrum and XP by Agile teams with specific Program practices and roles for Agile Architecture, Release Train Planning and management of the Product Vision, Roadmap and Program Backlog. At the overall Portfolio level, SAFe utilizes concepts of Lean Thinking and Kanban for the management of Architectural and Business Epics within agreed investment themes.
This 2-day Leading SAFe training class gives you the knowledge required to become a Certified SAFe Agilist and to lead an enterprise agile transformation using the Scaled Agile Framework.
By the end of this course, attendees will be able to:
Address foundations of Scaled Agile Portfolio Program Management

Adopt the principles of Lean-Agile


Apply the Scaled Agile Framework™ based on lecture, real-world examples, and insights by Scaled Agile experts

Understand the skills necessary for an enterprise transformation based on the information and examples presented, and additional recommended readings and resources

Gain insights into the leadership skills most effective in unlocking the intrinsic motivation of software development knowledge workers, and begin applying them
What topics are covered?
You can expect the following topics to be covered during the course:
1. Intro to SAFe
Introduction to the Scaled Agile Framework™
2. Lean Thinking
An overview of Lean Software Development and Product Development Flow
3. Agile Development
Application of Agile development in the enterprise context with business value delivered
4. SAFe ScrumXP
An experiential walkthrough of "SAFe ScrumXP", focusing on scalable technical, project management and economic prioritization practices that enable scaling to the program and portfolio level
5. Agile Release Train
Identification, implementation and execution of Agile Release Trains — long-lived programs whereby teams-of-agile-teams optimize quality and velocity delivery for the enterprise's larger value streams
6. Agile Portfolio Management
Agile transformational patterns for Strategy and Investment Funding, Program Management, and Governance
7. Agile Architecture
Principles of Agile Architecture, role of System and Enterprise Architects, and Architecting with Flow
8. Scaling Leadership
Scaling Enterprise Lean, Agile leadership
What are the hands-on, real-life workshop activities?

Simulating optimum batch sizing

Planning a simulated Agile program release

Scaling Agile with Scrum of Scrums


Estimating business value

Visualizing work in progress
Who is this course suitable for?
The Leading SAFe course is aimed at executives, managers, consultants, coaches and Agile change agents responsible for leading a Lean-Agile change initiative in a large software enterprise.
Are there any prerequisites for this course?
While there are no prerequisites for this course, the recommendation from the Scaled Agile Academy is as follows:
Delegates should ideally have 5+ years of experience in software development, testing, business analysis, product or project management as well as some experience using Scrum. A SAFe Practitioner Certification (SP), Agile Certified Practitioner (PMI-ACP), Certified ScrumMaster (CSM) or Certified Scrum Product Owner (CSPO) or similar qualification would provide an ideal starting point.
How should you prepare for this course?
Review of the  www.scaledagileframework.com
What about certification?
Upon successful completion of this training class, delegates will be eligible to take the on-line Scaled Agile Academy SAFe Agilist exam. The exam is a set of complex multiple choice questions. The exam window is 10 days, immediately post course, and therefore time should be set aside for this. Three to four hours is recommended as a minimum!
On passing the exam, Certified SAFe Agilists will have the option to appear on the Certified SA directory and have access to the Scaled Agile Academy LinkedIn community as well as the SA branding kit with certification mark and material co-branding. Exam retakes are $50 and can be taken 45 days or more after the previous exam. Annual renewal requires 10 continuing education/outreach hours and currently costs $100 payable to the Scaled Agile Academy.
Duration (in days)
FAQs
What can/can't I bring to the event?
All materials needed for the class are provided.  Of course, a pen would be useful.
What is the dress code for the class?
 Business casual
What are the class rules?
No cell phone, laptops or other devices are allowed to be used during class
Be respectful of others
Is my registration/ticket transferrable?
Tickets are transferrable. 

What are my transport/parking options getting to the event?
Will add additional information for location
Where can I contact the organizer with any questions?
Contact the organizer with email: hdcarter@interactiveteamdynamics.com
Do I have to bring my printed ticket to the event?
Please bring a copy of your ticket to class with appropriate ID for verification.  Drivers License would be appropriate.
What is the cancellation policy?
If you cannot attend the Leading SAFe class scheduled to start October 6, 2015 at 8:30 AM EDT and end at 5:30 PM EDT October 7, 2015, you can send a replacement at no additional charge by following Eventbrite's transfer policy and contacting, in writing, Interactive Team Dynamics at hdcarter@interactiveteamdynamics.com prior to the first day of class.  In case you cannot find a replacement and must cancel, the following cancellation policy applies:
If you cancel by notification in writing by 4 PM EDT September 18, 2015, you will receive a full refund of the total cost you paid for your ticket.
If you cancel by notification in writing after 4 PM EDT September 18, 2015, you will receive a 60% refund of the total cost you paid for your ticket.
If you do not cancel by notification in writing by 4 PM EDT one business day before the first day of class, 100% of the total cost of the ticket is non-refundable. You will receive a discount up to 60% of the value of the original ticket price you paid which can only be applied to the full ticket price of any future class offered by Interactive Team Dynamics subject to availability, cost plus time and materials, location, and terms and conditions in effect at that time.  The discount has no monetary value and must be used no later than two years after original workshop date.  In addition, the discount does not constitute a promise of the availability of any future class. Further, the discount is not transferable to any other person or entity.
Interactive Team Dynamics may cancel the event, Leading SAFe®: Certified SAFe Agilist (SA) - Powered by Interactive Team Dynamics, as a result that the performance of Service and/or Workshop under this Agreement is prevented, restricted, delayed or interfered with by reason of acts of Force Majeure, floods, hurricanes and tropical storms, lightning, earthquakes, war, revolution, civil commotion, acts of public enemies, blockade, sickness, death, embargo, which are not caused by Interactive Team Dynamics. Interactive Team Dynamics may reschedule course as necessary or refund the ticket price paid at Interactive Team Dynamics discretion.
The name on the registration/ticket doesn't match the attendee. Is that okay?
The name on the ticket must match the attendee.
What happens if I don't pass the exam on the first try?
Retakes are the responsibility of the participant and is between the participant and the Scaled Agile Academy.  The current cost is $50 for retakes and can be taken 45 days or more after the previous exam.  Refer to the Scaled Agile Academy for most up to date information for retakes.
Class Videotaping & Photography
We may videotape or take photos of parts of our workshop and training classes to post on our blog or website. Let us know if you have any questions or concerns about your privacy.  If you do not want videos or photos with you in them for uses such as for our marketing materials and website, please inform the instructor.
Have questions about ITD Leading SAFe®: SAFe Agilist (SA) Certification Training - Powered by Interactive Team Dynamics | Ft. Lauderdale | Miami?
Contact Doug Carter
When & Where

Hampton Inn Fort Lauderdale Downtown Las Olas
250 North Andrews Ave
Fort Lauderdale, FL 33301


Tuesday, October 6, 2015 at 8:30 AM

-

Wednesday, October 7, 2015 at 5:30 PM (EDT)
Add to my calendar
Organizer
Doug Carter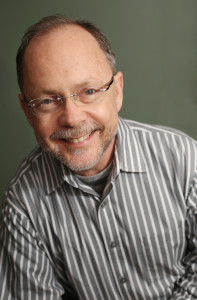 Doug Carter, Chief Agilist
Interactive Team Dynamics
" Scaling Agile from Team to Portfolio™"

Holds an MBA in Finance and Operations Research as well as SAFe SPC, PMI-ACP, CSM, and PMP certifications

Chief change agent for Enterprise Agile Transformation at Global Fortune 100 corporations and currently at one of the "World's Most Valuable Brands" and Finanical Services Company


Over 20 years of experience in internal and external consulting engaging with C-level executives

Scaled Agile Framework (SAFe) for corporate governance, investment funding, portfolio alignment, multiple program release synchronization, delivering on demand and team level cadence

Industry experience in scaling Agile includes Software, IT Infrastructure, Financial Services, Insurance, Retail, Transportation, Government, Hospitality and Leisure, Management Consulting, and HCM/ Marketing / Financial Software
ITD Leading SAFe®: SAFe Agilist (SA) Certification Training - Powered by Interactive Team Dynamics | Ft. Lauderdale | Miami