Location
San Francisco Airport Marriott Waterfront
1800 Old Bayshore Highway
Burlingame, CA 94010
United States
Description
This course is pending approval for 12 CE credits. It is intended for post-licensure mental health practitioners and will be taught at an introductory level.

How Development Shapes Growth and Healing: Applying Ego Development Theory in Clinical Practice
Supporting others in their growth and healing - whether spiritual or psychological - is a difficult endeavor. As therapists and counselors, we are best equipped to help our clients when we feel calm and clear about what we are seeing, however complex. Yet for all the wisdom made available to us during our training and supervision, we are usually taught to consider only the content of what a client experiences, without also being taught the importance of the psychological structure of the mind underneath. Ego development theory is the most well-researched and articulate way to understand the structure of the client's underlying mind and how it deeply shapes their experience of life. By learning about this underlying structure - what we might call the client's ego structure - we become more clear about what lessons and insights our clients can absorb and integrate in the present, and what must, for reasons of capacity, wait for later. In this workshop, attendees will learn about ego development theory, research, and therapeutic application from two of the world's leading experts. We will cover each stage of ego growth in detail, from the earliest pre-egoic stages to the latest trans-egoic stages. We will then consider, in very practical and grounded terms, how to work with clients at different stages. Participants will leave with powerful new insights and tools to help clients grow, heal wounds, and embrace new horizons.
Learning Objectives
Participants will leave this workshop being able to:
Describe the theory of ego development and the research supporting its validity and reliability as a psychological construct.

Describe the stages of ego development that have been elucidated through previous and ongoing, cutting edge research, from the earliest pre-personal stages to the last transpersonal stages.


Describe the research showing a connection between ego development and 1) how clients understand psychotherapy and the treatments they request and 2) the severity and types of diagnoses they receive.

Utilize the theory of ego development in order to assess the current stage of the client.

Utilize the theory of ego development to help shape treatment goals and guide interventions with clients.
This workshop is jointly sponsored by MetaIntegral Foundation's Psychotherapy Center, Pacific Integral, and Life Design Centre.

Course Leaders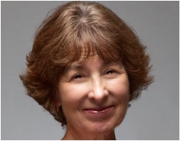 Terri O'Fallon, PhD is a founding member of Pacific Integral and a leading researcher in the field of ego development. Building off of the pioneering work of Jane Loevinger and Susanne Cook-Greuter, she has recently completed a detailed analysis of the deepest stages of trans-egoic development and has made significant, cutting edge contributions to Integral stage-and-state theory. Terri derives her theory and research interests from a passionate practice of auspicious wondering, learning, and marinating in life; she is the daughter of a 92-year-old dancing mother, eldest of seven siblings, parent of two adult children, grandparent of two granddaughters, and has fifty years of teaching from pre-kindergarten through post PhD. She has a PhD in Integral Studies and a Masters degree in Spiritual Direction.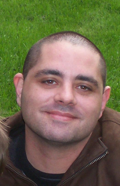 Mark Forman, PhD is the Clinical Director of Life Design Centre, an innovative psychotherapy studio dedicated to changing the lives of individuals, couples, children, and families. He is also the Executive Director of MetaIntegral Foundation's Integral Psychotherapy Center and the Lead Organizer of their Integral Theory Conference, the world's largest academic conference devoted to Integral theory and its application. His text - A Guide to Integral Psychotherapy: Complexity, Integration, and Spirituality in Practice – focuses in greater depth than any other existing text on how to apply ego development theory in psychotherapy. Mark is also currently co-editing the first ever text on Integral Diversity, entitled Integral Approaches to Diversity Dynamics: Exploring the Maturation of Diversity Theory and Practice.