Italy: The Land Of Wine - Virtual Wine Class with Tony Margiotta
Italy: The Land of Wine: Virtual Wine Class with Tony Margiotta
About this event
Italy: The Land Of Wine
2000 years ago the Italian peninsula was known as "The Land of Wine." But today, Italy is more known for its food.
What happened?
In this wine class, author and importer Tony Margiotta will guide you through a brief history of Italian wine culture and the new wine renaissance that's happening today.
You'll discover:
—Which Types Of Italian Wine Are Showing Masterpiece Quality Today
—What's The Difference Between Artisanal and Mass-Produced Wine
—A Red Wine That Claims To Be The Secret To Longevity
—4 Delicious Italian Wine & Food Pairings
—An Age-Worthy Wine That Was The Favorite Of The Roman Emperors
Join us for a virtual hour of La Dolce Vita with good company and a fascinating perspective on Italian wine.
You will receive a Zoom Link 30 minutes before the start of the program after you RSVP.
We'll be tasting the following artisan estate wines:
Castellucci Miano "Miano" Bianco Sicilia DOC 2018 (40,000 bottles per annum) SICILY
Pairing: Baked Cod in olive oil, salt, pepper, parsley with a side of Broccoli Rabe or Sautéed Zucchini
Battaglio Barbera d'Alba DOC 2017 (7,000 bottles per annum) PIEMONTE
Pairing: Mushroom Risotto
Atha Ruja "Vigna Sorella" Cannonau di Sardegna DOC 2016 (7,000 bottles per annum) SARDEGNA
Pairing: Pasta al Ragu (lamb or beef)
Antico Borgo Campi Taurasini DOC 2015 (4,000 bottles per annum) CAMPANIA
Pairing: Baked Rack of Ribs (Pork) over a bed of Sliced Potatoes drizzled in olive and rosemary
There is no obligation to purchase wine to attend this class. You're welcome to have any wine of your choice during the program. If you decide to purchase the four wines presented during the class you have two options to choose from.
There are two options to purchase the wines covered in the class:
Option 1: 4-Bottle Sample Pack that includes one bottle of each wine
Option 2: 12-bottle case that includes 3 bottles of each wine
To place an order, please click the following link:
http://www.ItalianWines.NYC/acs
We'll deliver straight to your door in 5 business days via FedEx. If you'd like your wines to arrive before the class, please place your order as early as you can to avoid any unexpected delays.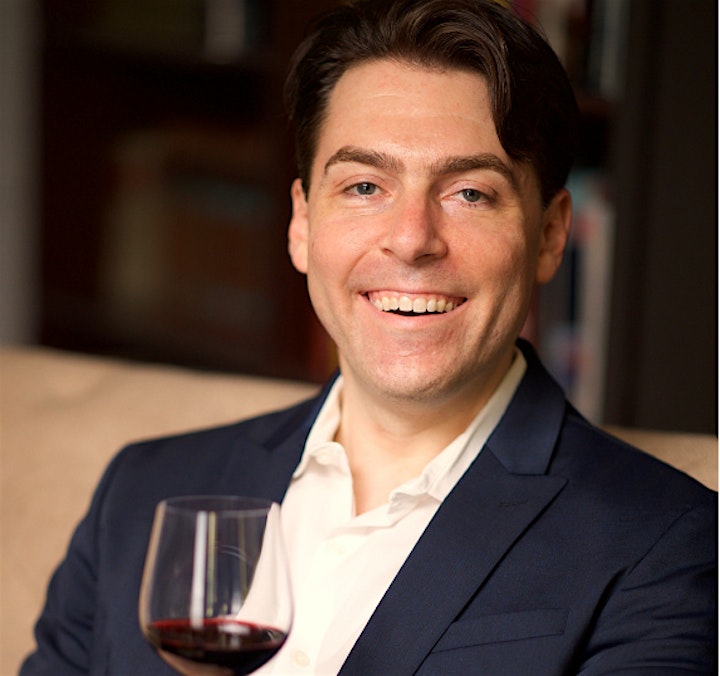 About Tony Margiotta
Tony Margiotta roams the less-travelled backroads of the Italian countryside in search of quality craft wines. He's the President of Gladiator Wine Distribution, an importer of small artisanal wines handcrafted in Italy. He's the author of "Hidden Gems of Italy," winner of "The Best European Wine Book In The US" at the Gourmand International Book Competition. His wines have won numerous awards including double gold and silver medals at the New York International Wine Competition. His family comes from a small village called Montaquila in Southern Italy. And Mr. Margiotta has been traveling to Italy for 20 years immersing himself in Italian food, wine, and culture.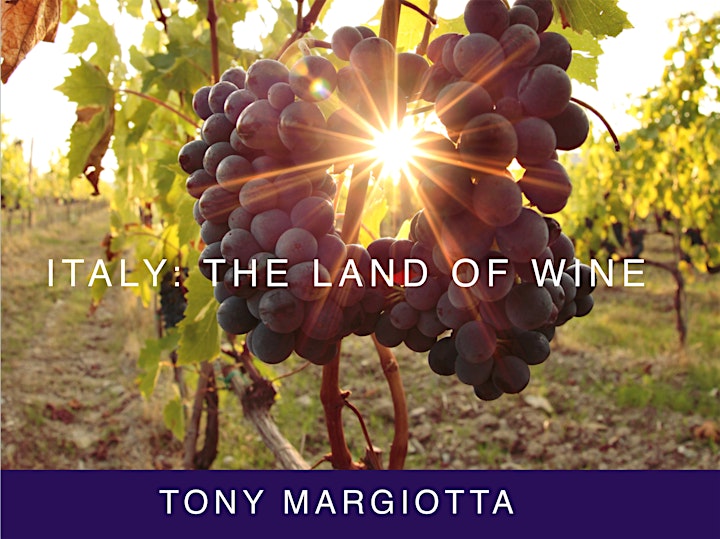 About the American Cancer Society Taste of Hope
Taste of Hope is the American Cancer Society's signature culinary, wine, and spirits event, featuring some of New York's most popular restaurants and beverage vendors. Guests enjoy a walk-around tasting where they can sample signature dishes, premier wines and spirits, and inventive cocktails.
For the first time in its history, the American Cancer Society mission is at risk. Help us continue to provide life-saving programs and services to cancer patients by making a donation in any amount to attend this virtual experience.