Description
LARGER THAN LIFE SCIENCE | 6PM Session

iTalk | Ready to Grow in 2018
Make your New Year's resolution to grow your company. Veterans of JP Morgan, BIO, and the CED Life Science conference show how to maximize your exposure.
---
PANELIST BIOS: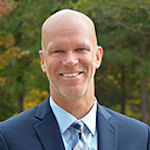 Bill Bullock, SVP of Economic Development at North Carolina Biotechnology Center (Moderator)
Bill Bullock focuses on facilitating life-science company expansion within, and attraction to, North Carolina. Since 2008, his group's efforts have led to $2 billion in annual economic impact in the life sciences sector statewide.

Neal Fowler, CEO of LIquidia
Neal Fowler joined Liquidia Technologies, Inc. as Chief Executive Officer in 2008 after many successful years at Johnson & Johnson (J&J) and Eli Lilly and Company.



Ravila Gupta, CEO of
Council for Entrepreneurial Development (CED)
As President and CEO of CED, Ravila Gupta is guiding the organization's strategy to carry out its mission: to connect entrepreneurial companies with high-value resources to accelerate business growth.

Sam Taylor, JD, President of NCBIO
Sam Taylor s responsible the Organization's strategic direction including the public policy agenda for NCBIO and its members in advocating before the North Carolina General Assembly, state executive agencies and North Carolina's delegation to Congress.

Tim Willis, CEO of MED1 Ventures
Tim Willis is a Founding Partner of MED1 Ventures. Tim is a seasoned business executive and entrepreneur and inventor with more than 30 years of ophthalmology industry experience having founded or help found 8 companies.