An overview of the changes in recipes, food preferences and of the many routes that made Italian food what it is today.
About this event
Why do Italians eat what they eat? How does food reflects the culture of a nation? Is there even a concept of 'National cuisine' in Italy? How much did religion influence food and meals throughout the centuries? What contamination is evident in Italian regional cuisine? How can food have different uses and meaning for different people within the Mediterranean basin through the course of centuries?
A discovery of the the many routes that made Italian food what it is today, tracing recipes and ingredients as they became available to the inhabitants of the Italian peninsula, throughout centuries of migrations and culture-crossing.
CInzia Di Vasta was born in Naples and holds a degree in Modern Languages and Literatures from the Oriental Institute of Naples. She has always been interested in applied linguistics, although her career spanned between administrative and technical roles, both for the American, and Italian governments. Straddling two cultures, she has always tried to promote integration by striving to understand and make people understand the most evident, but also the most veiled, diversities.
Among her many interests, cooking played an essential role. Over the years, however, she has developed her personal research towards the origin of traditional recipes to expand it by exploring the trails of ingredients in history, how they entered into traditional recipes of her heritage, and the intricacies of food, culture and external conditioning. In a word, she moved from being a soup-nazi to a supporter of a balanced diet, alternating a role of fusion skeptic and locavore.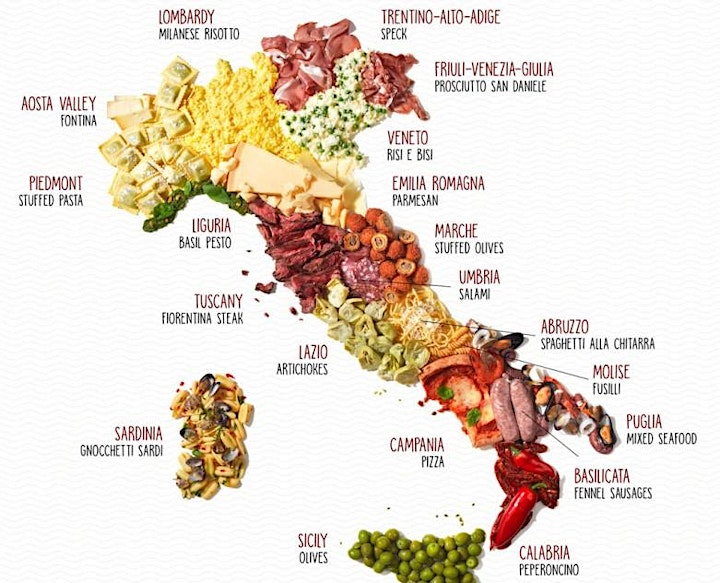 Organizer of Italian Food: an object of desire
Caffe Culturale is an initiative of the Italian Department at Portland State University, a virtual space to explore topics of Italian history, literature, art, music, language and current events aimed at developing a deeper understanding of Italian culture in the Portland community and beyond.
Meet your host, Angela Zagarella:
Benvenuti! I am Angela Zagarella, born and raised in Siracusa, I have always loved languages and other cultures, a passion I cultivated by working in the tourism in Italy and United States. But my real call was to teach my language and my culture . I am currently the Italian Program Coordinator at Portland State University where I teach language, literature, and cinema classes. My areas of interests are language teaching pedagogy, linguistics, Italian food studies, Italian cinema, contemporary Italian literature and Mediterranean Studies. I am interested in the experience of migration,issues of national identity which I explore in Italian and Italophone literature. In my spare time, I love to travel, cook, watch foreign movies, swim, go for walks and enjoy the beauty of nature. Although I live in the US, I am strongly connected to Italy. I am happy to share my reflections and a bit of what I learn every day with people who are passionate about Italy as much as I am. Connect with me on Facebook and Instagram, and on Linkedin.
If you have any questions, please contact caffeculturaleinfo@gmail.com