Description
Join BAIA, in collaboration with Orrick, for our yearly startup review event featuring two Italian founders who had their respective Silicon Valley tech companies acquired in 2019.
The moderated panel event features Simone Brunozzi, Founder of Cloud Academy Inc., and Mattia Pavoni, Founder of Tooso Inc. Cloud Academy, developed an e-learning platform for programmers, which was acquired by QA in June 2019. Tooso developed a retail analytics software solution, which was acquired by Coveo in July 2019.
The panelists will share with us their personal stories, and the challenges they had to go through to achieve their exits. We will also learn how, contrary to a popular belief sometimes held in Italy, selling the company and not just raising capital is what ultimately matters, and why raising less than more can be better for founders.
The panel will be moderated by Matteo Daste, Co-founder of BAIA and Partner at Orrick.
AGENDA

6:00pm - 6:30pm Doors open - Check in
6:30pm - 7:30pm Opening Remarks / Program starts
7:30pm - 8:00pm Closing remarks / Networking
8:00pm - Event ends
A SPECIAL THANK YOU TO OUR SPONSOR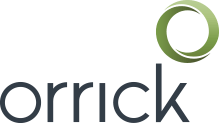 Want to volunteer?
Let us know! We always appreciate volunteers who want to help out during events. Please contact us below.