Description
WE ARE SOLD OUT - OUR NEXT EVENT IS ON DECEMBER 8TH. YOU CAN REGISTER THROUGH THE LINK BELOW:
https://acasamiasd-dec8.eventbrite.com
For information on holiday catering packages, please visit our website through the link below or contact us at ACasaMiaSD@gmail.com
https://acasamiasd.com/2018/06/05/catering/
________________________________________________________________________
Looking for Pop-Up Dinners in San Diego?
Enjoy a unique, delicious and authentic Italian pop-up dinner prepared by our chef from Tuscany as you meet great people. Though this unique experience, Giacomo will be able to transport you into his country. Food provided in this Italian pop-up is truly authentic.
Giacomo grew up in Tuscany, helping his parents with the restaurants that they owned since he was little. He now wants to share his passion for his culture and food with people around the world.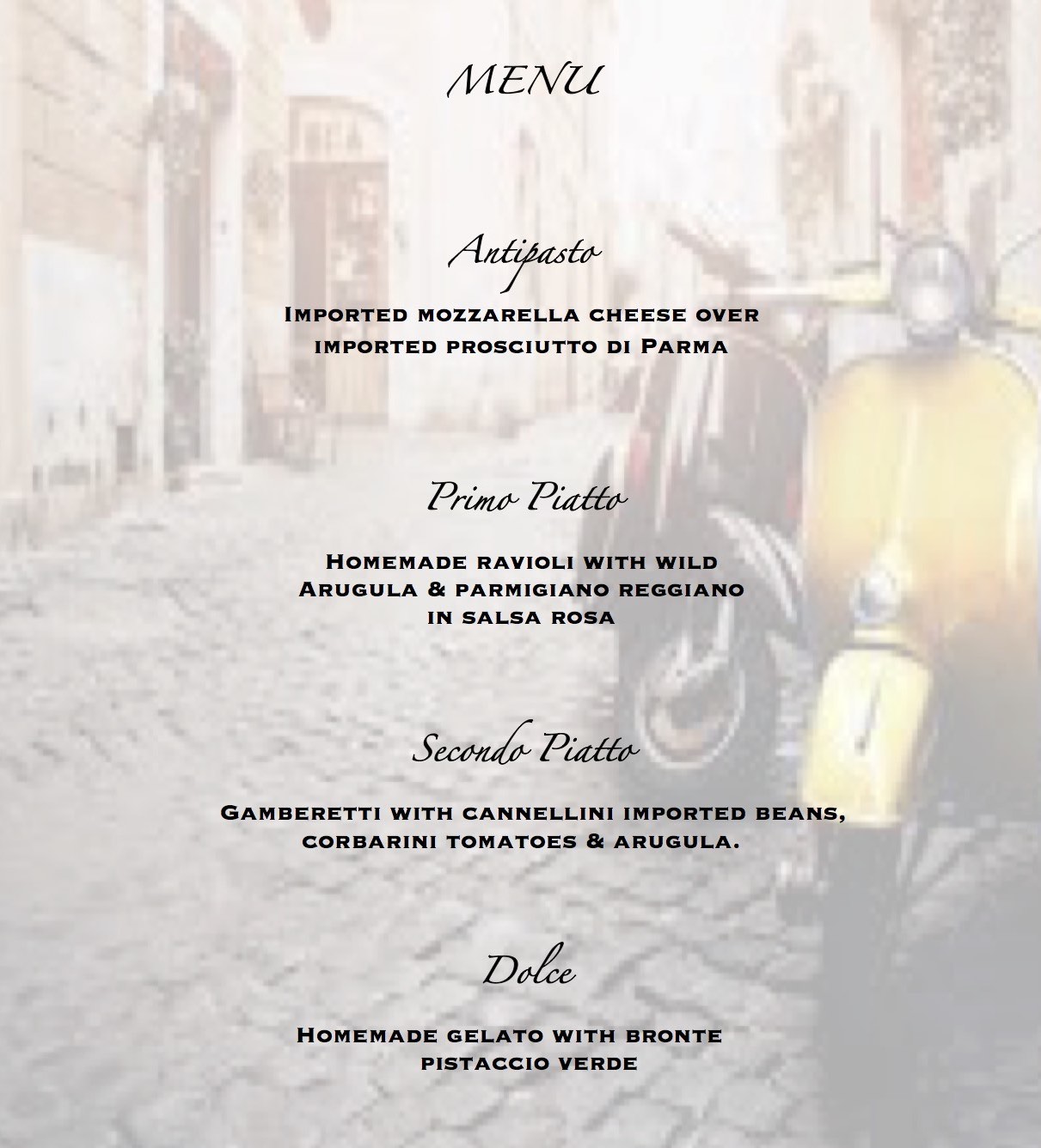 Tickets: $45 per person.
Please feel free to bring your favorite wine and enjoy an authentic Italian dining experience.
Seating is very limited, so please make your reservations early.
Small dinner group of 14 people.
Meet people who appreciate fine Italian food and culture.
Feel free invite friends and family members.
Don't forget to inform us about any food allergies that you may have.
Giacomo is also available for corporate events, private parties, and other special occasions. Please contact us at ACasaMiaSD@gmail.com for details.

Buon Appetito!
We look forward to having you for this very special evening.
Join our meetup group to learn about future events: https://www.meetup.com/Italian-Pop-Up/