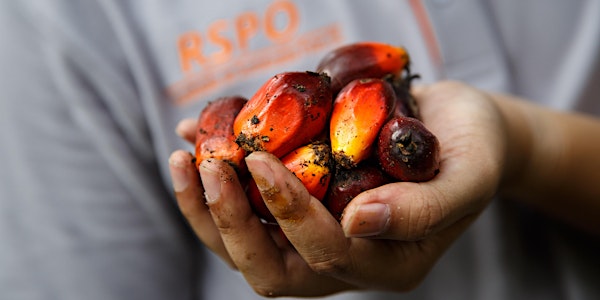 "Italia e Olio di Palma Sostenibile: sfide e opportunità"
Evento di approfondimento e networking organizzato da RSPO, EPOA e Unione Italiana Olio di Palma Sostenibile
When and where
Location
Hotel NH Milano Fiera Viale degli Alberghi, s/n 20017 Rho Italy
About this event
L'evento alternerà momenti di dibattito a possibilità di networking per confrontarci insieme sulle sfide che riguardano il mercato italiano dell'olio di palma sostenibile in vista dell' approcciarsi della deadline volta a garantire un approvvigionamento sostenibile al 100% entro il 2020
Oltre agli interventi di Giuseppe Allocca, Presidente dell' Unione Italiana Olio di Palma Sostenibile, Thijs Pasmans in rappresentanza di EPOA, e Francesca Morgante, Market Development Manager Europe RSPO, hanno già confermato la propria partecipazione in qualità di relatori anche:
Marcello Valenti Responsabile Sostenibilità' - UNIGRA'
Olivier Charrier Head of Nutella Global Presidency - FERRERO
Silvia Boracchi Direttore Scientifico Ager - Gruppo INTERCOS
Peter van der Werf Director, Active Ownership - ROBECO
L'evento si svolge in concomitanza con le manifestazioni TUTTOFOOD e Seeds & Chips. La location dell'evento è esterna al sito espositivo per cui non si necessita di biglietto di ingresso per accedere. L'Hotel NH Milano Fiera è facilmente raggiungibile a piedi per coloro che si trovassero in fiera tramite l'ingresso PORTA SUD.
Per ulteriori informazioni contattare info.eu@rspo.org