"It Takes a Virtual Village" Early Childhood Conference
The Early Learning Coalition of Miami-Dade/Monroe and the Monroe County School District invite you to the premiere professional development
About this Event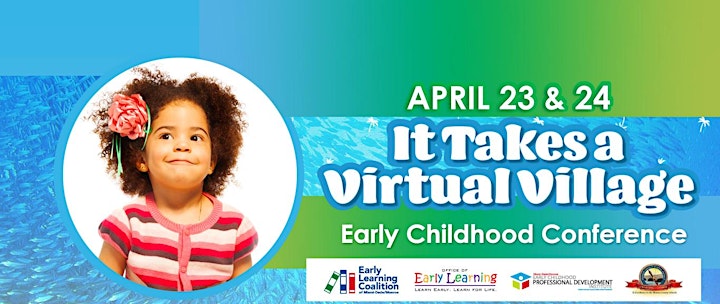 The Early Learning Coalition of Miami-Dade/Monroe and the Monroe County School District invite you to the premiere professional development event of the season. The conference provides a focused and comprehensive experience in personal and professional development for hundreds of practitioners across the early care and education community. Whether you're a parent, a student, new teacher or veteran educator, there is something for you at the Early Childhood Conference 2021 "It Takes a Virtual Village".
April 23 - 4:30pm - 7:30pm
April 24 - 10:00am - 4:30pm
Educational Tracks include:
• Parents & Family Engagement.
• Early Childhood 0-5 Education.
• School-Age Educators .
• Business & Leadership.