Join us to meet and greet Cohort 6 before their live demos + pitches during Atlanta Tech Village's It Take's a Village Demo Day!
About this Event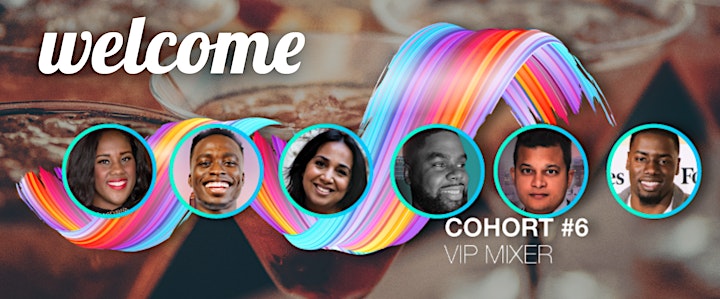 Join us November 19, 2020 for our Virtual Mixer with these resilient, innovative startup founders. Be sure to follow Atlanta Tech Village's social media accounts to see updates on this graduation celebration!
Livesteam Link: https://atlantatechvillage.com/events/live-event
(Livesteam of Virtual Meet + Greet will being prompty at 2pm!)
Atlanta Tech Village launched the It Takes A Village Pre-Accelerator Program in 2018 to give beta-stage startups led by women and people of color the opportunity to gain direct access to community, education, mentorship, and capital.
With a combined $1.1M+ raised in seed investments and $2.5M generated in revenue to-date, we are happy to celebrate the progress and success of Cohort #5 who will be adding to these numbers!
We started this year with a powerhouse cohort: our phenomenal Cohort 6! With over 163k raised in capital, 3 product launches and new paid pilots with customers spanning from Atlanta to New England, these startup founders brought the entrepreneurial heat this autumn. Our Cohort 6 startup's were based in the subscription, SaaS, interior design, academic and social impact space. We can't wait to showcase them all to you on their Demo Day. Register here, this is an event you don't want to miss.
We hope to see new faces tuned in as we toast to:
1. The Studio Social: Ashleigh Esprit
2. Tugg: Andy Okala
3. Romp and Tumble : Tara Ghei
5. Promenade: JT Liddell
6. MealBrowse: Fahim Faisal