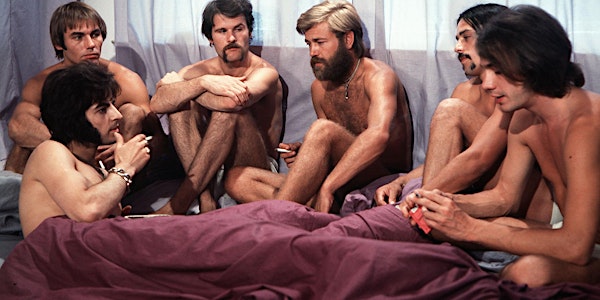 IT IS NOT THE HOMOSEXUAL WHO IS PERVERSE, BUT THE SOCIETY IN WHICH HE LIVES
Location
Goethe-Institut Zypern
21 Markou Drakou Ave.
1102 Nicosia
Cyprus
IT IS NOT THE HOMOSEXUAL WHO IS PERVERSE, BUT THE SOCIETY IN WHICH HE LIVES • Rosa von Praunheim • 67' • West Germany • 1971
About this event
A sociological essay film about gay life in Berlin in a time of secrecy and oppression, following Daniel's unsatisfying immersion into gay society.
Language: German • Subtitles: English
As part of our Queer Wave 2021 retrospective, we are celebrating two iconic German classics from queer cinema history: Girls in Uniform (90th anniversary); and It Is Not The Homosexual Who Is Perverse, But The Society in Which He Lives (50th anniversary).
Supported by the Goethe-Institut Zypern.
More on director Rosa von Praunheim, pioneer of the gay rights movement: https://www.dw.com/en/germanys-most-famous-gay-rights-activist-filmmaker-rosa-von-praunheim-at-75/a-41514818