Description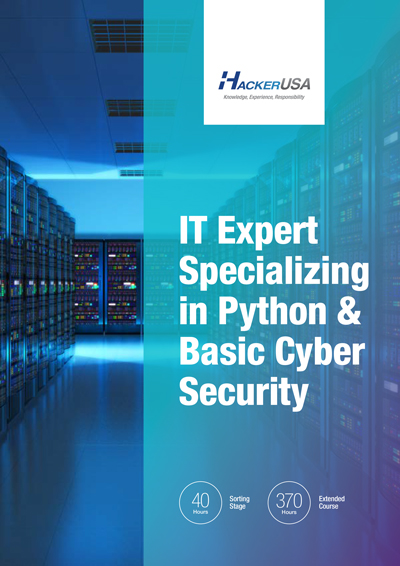 IT Expert - Part-time, Saturdays
Register below for one of TurnToTech's new Cyber Security Programs - powered by HackerUSA.
This $1,000 registration will be credited to fees for the 40-hour pre-training / sorting workshops for the following program:
IT Expert with Python for Cyber Security. Open to beginners. Full program: 410 hours | $13,000
This Registration is for the 40-hour Sorting Stage is delivered Saturdays from 9am-5:00pm. $1,000
Qualified participants in the Sorting Stage will be invited to advance to the 360-hour extended programs. Extended program qualification will be determined by written evaluation and admissions interview for professional fitness.
Refund Policy: Students who do not qualify for the extended program and qualified students who choose not to continue to the extended courses will be refunded course fees paid minus an administrative fee of $250, up to $750 for the sorting workshop fee of $1,000.
After enrollment, refunds can be issued up to 4 business days before the start of the course.
TurnToTech Cyber Security Courses are Powered by HackerUSA
HackerUSA
HackerU is Israel's leading Cyber Security Center of Excellence and the biggest college in the fields of Cyber Security and Computer Sciences training. HackerU has over 20 years of experience, more than 4,000 graduates a year (Certificate/Professional Programs), over 85% job placement in 1,400+ corporate enterprises (many Fortune 500 companies) and 600% growth in recent years.