About this Event
The whole of IT-DAY 2020 is a fair ranging from 10:00 to 16:00 (You dont have to be there the whole day, choose what you want, when you look at the tickets)
During the fair there will be three presentationens of 20-45 minuts within IT topics, held by LEGO, Accenture and TDC.
Moreover, as an extension of the LEGO keynote, 30+ companies will give a 1 minute pitch, as to why you should visit their booths. They will talk about jobs, studentjobs, project collaborations, their culture, interesting technologies - they practically have free reign. Sounds exciting right?
So who are these 32+ companies - you might ask?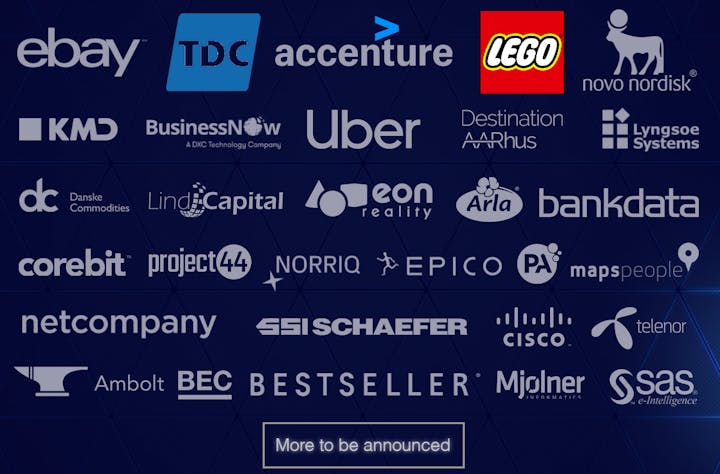 The presentations will be thoughtfully placed throughout the day, so that students can attend the keynotes as well as talk with the companies in their booths about projects, jobs, tech and career.
Schedule:
10:00 - 10:30 - IT-DAY 2020 officially opens
10:30 - 11:20 - Key-note: LEGO & Hyper presentation of 30 companies
13.00 - 13:45 - Key-note: IBM - Artificial Intelligence
15.00 - 15:45 - Key-note: TDC - Cyber Security
16:00 - Closing
The three keynotes:
The keynotes are further described on their individual Facebook events: