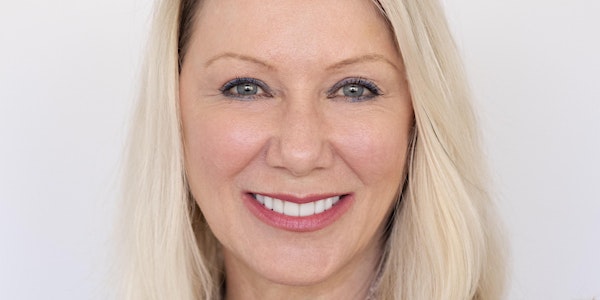 "ISTDP-Informed Couples Therapy": A 1-Day Training with Tami Chelew, LMFT
Refund policy
Refunds up to 30 days before event
Eventbrite's fee is nonrefundable.
We are excited to host our own Tami Chelew, LMFT as our next presenter on such a needed topic!
About this event
Date/Time: Saturday, April 30th, 7am-3pm PDT (10am-6pm EDT; 11pm-7pm ADT; 3pm-11pm GMT; 4pm to 12am CET)
Cost: Early Bird $125 before March 30, $150 after March 30.
Working with couples can be both challenging and rewarding. This one-day training will be showcasing 2 different couples. One couple where both partners have higher capacity and the other couple need a more graded approach. We will witness the first session with each couple and show the change processes during the course of treatment.  Both couples are highly motivated and yet feel stuck in defeating patterns that keep them both anxious, defended, depressed, and disconnected from each other. We will look at how to work with detachment, repression, and cognitive-perceptual disruption in the room.

We will underscore the metapsychology of ISTDP to include each partner's triangle of conflict and triangle of persons to better understand how each of their intrapsychic conflicts unconsciously contribute to their interpersonal conflicts. This includes understanding each partner's attachment histories and any relational attachment ruptures between them. We will be closely monitoring and assessing each partner's ego capacity to work effectively from an ISTDP informed lens. 


When a couple can understand their dynamics and the dynamics of their partners, it often helps the couple to better understand themselves and each other with greater empathy of how their dynamics are getting played out between them. If they can't see it, they can't stop it; and distance and unhappiness continue making both partners feel more isolated, stuck, and alone.
The more we can help them see the destructive patterns of shutting down and going away that hurt them both, the better. We are restructuring defense patterns and anxiety channels as needed, along with inviting each partner to speak directly and honestly to one another about their feelings and longings. This helps strengthen healthy interactions that bring a felt experience of deeper engagement and emotional safety with one another; thereby building more capacity for love and closeness.
This 1-Day training includes demonstration through video case material of the following CE learning objectives:
1. Describe their difficulties/conflicts and why they are now seeking help to include assessing for attachment ruptures from the past and/or present in their relationship that is still unresolved.
2. Trace each partner's anxiety channels.
3. Identify defense patterns and the function and cost of these defenses that are currently contributing to their suffering and symptoms, along with their healthy strivings and motivation for honest change.
4. Differentiate each partner's capacity and detecting any capacity thresholds.
5. Demonstrate how to turn each partner on their defenses and move from syntonic to dystonic patterns of relating.
6. Classify the degree of rising in complex transference feelings in each partner for partial and deeper breakthroughs into the unconscious.
7. Integrate the emotion of love and sharing of longings to facilitate deeper dyadic regulation and emotional connection between the two of them.
I originally started my career as a couple's therapist with a desire to help couples strengthen their bond and work through their difficulties. I have extensive training in Emotionally Focused Couples Therapy (EFT) and Transformative Couples Therapy; formerly known as AEDP for Couples. Both approaches were helpful in significant ways in working with couples. However, for me, a few fundamental concepts were missing in those approaches. ISTDP has helped me to have a more thorough understanding of how best to help couples which have been extremely valuable to me in my work today. 


The first ISTDP concept was understanding the 4 different anxiety pathways and detecting thresholds when partners did not have a solid ego structure in place.  If one or both partners are over their capacity threshold, in terms of not being able to think, getting sick, flattening out, or getting muscle weakness, then this is no longer helpful or therapeutic. Noticing if this happens is critical to recap high anxiety down into isolation of effect so that each partner feels present and emotionally safer in their bodies and in the room. Restructuring anxiety pathways to increase anxiety regulation and build affect tolerance helps both partners to have more capacity to deal, feel, and relate to one another in good times and in hard times. 
The second ISTDP concept was to understand and identify the price and function of each of their defenses and any resistance to emotional closeness which contributes to their current suffering and symptoms more thoroughly. Both concepts are essential to understand to be more efficient and effective in working with both couples and individuals.  


Both EFT and Transformative Couples Therapy privilege love and secure connection. ISTDP informed couples therapy is no different. We welcome the urge of expressing loving impulses to reach out and hold hands, offer a much-needed comforting hug, and relate to one another vulnerably. These loving moments are meaningful to the couple and lead to further gains of deeper and lasting emotional closeness and secure connection.

We hope that you can join us. This workshop is ideal for those who want to increase their skills and understanding of ISTDP, those who are already working with couples, those who want to begin to work with couples, or those interested in deepening their integration of ISTDP in their practice. 
6.5 Continuing Credits are available for this event and can be purchased for an additional $25 here: https://www.academeca.com/CEUReg/Order.aspx?selectedId=4611&offerGuid=f6e69792-a041-4603-bd97-f5353e2b6bd5. Participants must have paid tuition fee, logged in and out each day, attended the entire webinar, and completed an evaluation to receive a certificate. Failure to log in or out will result in forfeiture of credit for the entire course. No exceptions will be made. Partial credit is not available. Certificates are available following course completion at www.ceuregistration.com. There is no conflict of interest or commercial support for this program.
This training is exclusively for licensed mental health and registered health professionals, including Psychiatrists, Psychologists, Social Workers, MFTs, Counselors, as well as Physicians, Nurses, Physical Therapists, etc. If you are not a mental health or health professional, you may not attend due to the protection of patient confidentiality. Students and trainees pursuing licensure or registration as a mental health or health professional under supervision are welcome. The course content level is Intermediate level.
*This Learning Gathering is geared for newer learners, but all are welcome. Feel free to share the registration link with colleagues who may be interested.
*Zoom link and handouts will available on the Eventbrite online event page, which you can access through the link in your confirmation email. Eventbrite will also email you with the link 2 days before the presentation, as well as 2 hours before and 5 minutes before. We will start the zoom call 30 minutes before the start time.
*A privacy/confidentiality agreement is required to not record or transmit or share this presentation in any way to protect confidentiality of attendees and patients.
Schedule (in PDT, add 3 hours for EDT):
7am - 8:45: Introduction and First Couple Case 1 Review and Q&A.
8:45 - 9:00: Morning Break
9:00 - 10:30: First Couple Case 2 Review and Q&A.
10:30 - 11:30am: Hour Break
11:30 - 1pm: Second Couple Case 1 Review and Q&A
1pm - 1:15pm: Afternoon Break
1:15pm - 2:45: Second Couple Case 2 Review and Q&A
2:45 - 3pm: Recap of Learning Points and Q&A
About the Presenter:
Tami Chelew is a licensed marriage and family therapist with an active private practice in Solana Beach, CA. She enjoys teaching and training therapists and has offered a monthly ISTDP consultation group for several years along with offering individual supervision and ISTDP therapy. She and her husband have been married for 32 years. They have two grown daughters and two grandsons.
-Tami is a certified IEDTA ISTDP therapist
-Currently in ISTDP Teacher Training with Dr. Allan Abbass
-Currently in Advanced ISTDP Training with Dr. Patricia Coughlin
-Currently in Advanced ISTDP Training with Jon Frederickson
-Tami is a Certified Emotionally Focused Couples Therapist and Supervisor
-She is dually Certified in AEDP and Transformative Couples Therapy
-Tami is an IEDTA Board Member who serves as Co-Chair of Membership and Community
-She is an approved AAMFT Supervisor
-Tami has co-developed ISTDP San Diego Community with Matt Jarvinen; together sharing a passion to offer ISTDP/EDT training globally for therapists who desire to become more effective at what they do.
For any questions or concerns, contact us at info@istdpsandiego.com.