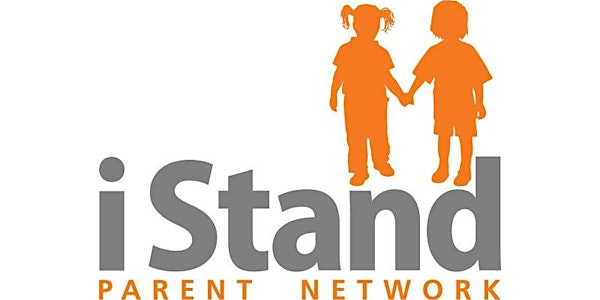 iStand 2018 International Parents Conference & Embassy Walk
Refund Policy
Refunds up to 7 days before event
Description

More updates to come!
---


iStand 2018 ~ Shining the Light to Bring Them Home
The 2018 International Parents Conference & Embassy Walk harnesses the power of love and collective action to empower parents of children who are internationally abducted or wrongfully retained. Now in its fifth year, the Conference is the premiere annual gathering of parents and families of abducted children.
Parents engage with each other, members of Congress, federal agency officials, diplomats, NGOs and other key stakeholders to prevent and end International Parental Child Abduction (IPCA) and to bring children home.
Wednesday May 23 - Capitol Hill Advocacy Day
Parents meet on Capitol Hill for pre-arranged Constituent Calls and meetings with key House and Senate offices for personal cases and cause-related advocacy. iStand Parent Network is coordinating with each attendee to schedule meetings in advance. The evening ends with a moving Candlelight Vigil in front of the White House.
Thursday May 24 - 5th International Parents Conference at the U.S. Institute of Peace
The annual conference begins with an International Coffee Hour with invited guests and continues as full day of workshops and presentations on solutions for preventing and resolving abductions and reforming domestic and international policy. A keynote luncheon features the iStand Awards to celebrate
Friday May 25 - Knocking on Doors of Nations ~ Embassy Walk
The Embassy Walk is our direct engagment with nations in which our children are held. Parents attend pre-scheduled meetings with embassy officials to seek assistance in returning their children home. This year, we will also deliver IPCA prevention information to embassies along the route.
About the theme: This year's theme is Shining the Light to Bring Them Home. iSTAND 2018 will feature direct advocacy and engagement to:
Shine the Light for parents and families to illuminate ideas and strategies to return parentally-kidnapped children
Shine the Light for at-risk parents and families to prevent their children from being taken
Shine the Light on abductors exposing schemes and patterns of deception

Shine the Light on institutions such as Congress, the Executive Branch and the Courts to act and support parents

Shine the Light on nations to hold them accountable to return America's Stolen Children
Accomodations
Parents typically share the cost of accomodations through AirBnB lodging. Please indicate your interest in AirBnB lodging when you complete your registration.