Description
Join the GlobalSouthTech (GST) community on Monday, October 22nd for a panel on funding, blockchain, and platforms. Our panel of tech leaders will discuss the challenges, opportunities, talent, and resources for tech startups/companies in Turkey and MENA that want to expand in Latin America (Latam), Asia, and other markets worldwide. We will also touch on the blockchain and crypto regulation landscape in China, Southeast Asia, and Latam.
Some Key Takeaways:
Who are the key ecosystem players to know if you want to enter emerging markets like Latam, Southeast Asia, or China?

What are the latest vertical trends in each startup scene?

What are some red flags in terms of doing business, regulation and red tape to be aware of?

What are some secrets about each ecosystem that only locals understand?

Blockchain and crypto regulation in China, Southeast Asia, and Latam
The goal of GlobalSouthTech (GST) is to foster and create cross-border partnerships in emerging markets of the Global South (East Asia, Latin America, the Middle East, Africa and Southeast Asia) with the purpose to create successful cross-border expansions, partnerships and investments.
MOX Accelerator in Taipei and Chinaccelerator in Shanghai who help startups expand throughout Asia are our close partners. GlobalSouthTech originally got started in New York City; we are now in more than 43 different cities worldwide and we've organized over 60 meetups connecting tech people around the world.
Agenda
6:30-7pm - Registration
7pm-8:00pm - Panel Discussion + Q&A
8:00-8:30pm - Networking
Panelists:
Racha Ghamlouch - Innovation & Business Advisor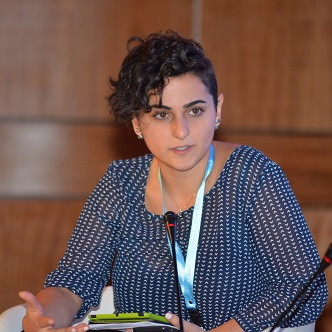 Racha Ghamlouch is a connector and geek at heart, In 2011, she joined the ArabNet team to spearhead the development of conference content and competitions across the MENA region. Her role evolved to include corporate innovation programs, research and white label activities, as well as internal development. Previously she worked at Diwanee as a community manager handling client social media accounts from strategy to execution. A geek at heart; she is passionate about digital and its potential power to levitate the region's youth and economy and believes in creating inspiring dialogues among people to aid their growth and development. Racha left ArabNet in 2018 and is now working on connecting global tech innovators with the MENA region and developing programs to support regional entrepreneurs.
Ertan Atay - Multipreneur, Advisor, & Mentor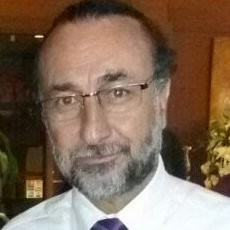 Ertan is an expert generalist with local and international experience in various industries and disciplines, including but not limited to: start-up consultancy, business development, change management, predictive decision systems, marketing strategies, and e-commerce fulfillment. He's the Co-Founder and CEO of LogiPlatform, a next-generation eCommerce fulfillment startup, and Co-Director of the Founder Institute chapter in Istanbul. Ertan previously worked in management roles covering business development and wireless distribution at Brightstar, a subsidiary of SoftBank Group focused on mobile devices and accessories.
Alemsah Ozturk - Chief Happiness Officer/CEO at 4129Grey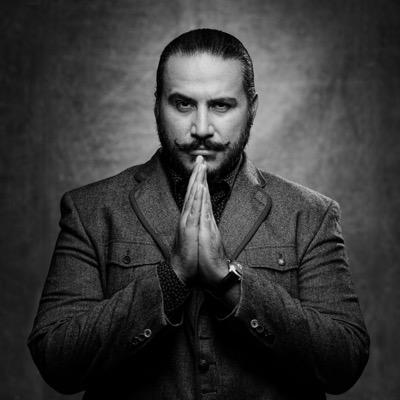 Alemsah Ozturk co-founded 41? 29! in February 2007. In the first 5 years, 41? 29! became the most awarded and successful digital advertising agency in Turkey and was acquired by WPP in 2012. Before 41? 29!, Alemsah founded several agencies and startups and became the youngest creative director in Turkey at the age of 24. Alemsah's work on prestigious accounts over the last 20 years has been honoured at Cannes Lions, the Clio Awards, Eurobest, Golden Drum, D&AD, Webby awards and many others. He has worked on juries for Cannes Lions, Golden Drum, New York Festivals and several other local & global award shows. He is also acknowledged as the entrepreneurial example of Turkey by former US VP Joe Biden.
As an angel investor, Alemsah has invested into more than 15 startups and spends time mentoring young entreprenuers. As of May 2015, Alemsah Ozturk is the CEO of 4129Grey, merging Grey Istanbul Advertising Agency and 41? 29! Digital Advertising agency into a new fully integrated communication agency. Alemsah also works on GREY's global digital council, helping EMEA agencies to push forward in digital & innovation. While he isn't working on creative projects, he tries to finish his next book, write articles for Harvard Business Review and plays games.
Zahid Sağıroğlu - Co-Founder at Colendi Blockchain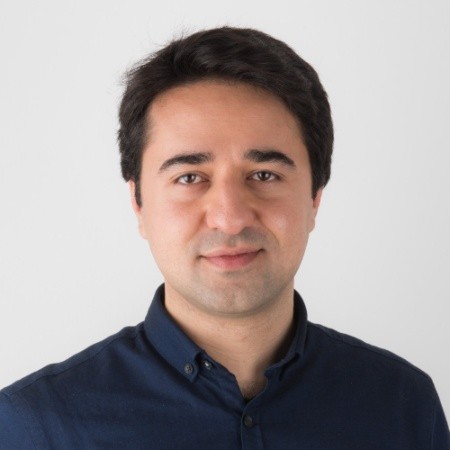 Zahid is responsible for growth and operations for Colendi, a product built on the Ethereum network which provides unique and global financial scores to everyone. Zahid previously co-founded DriveMarvin, an accident analysis technologies startup, and worked in various product and engineering roles. Zahid graduated with Bachelor's and Master's degrees in Electrical and Electronics Engineering from Boğaziçi University.
Ozan Sonmez - Managing Director at Growth Circuit Accelerator/VC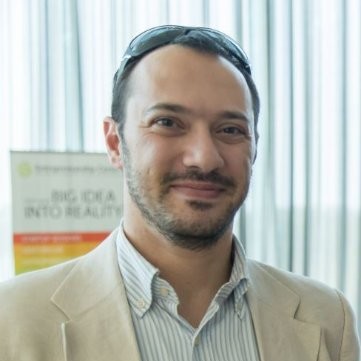 Ozan runs Growth Circuit, a global early-stage investor operating in San Francisco, Turkey and London. He's also been a startup ecosystem advisor to accelerators, universities, and NGOs. Ozan previously managed startup programs at Ozyegin University, King Abdullah University of Science & Technology, and Angel Labs.

Host: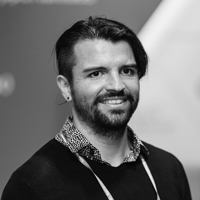 Adrian Avendano is the founder of the Latin America Tech Meetup and GlobalSouthTech now a community in 43 different cities with the goal to bridge all emerging tech ecosystems around the world. Adrian in an Irish national born in Mexico City, and raised in New York City, and has traveled to 70 countries. Additionally, he has lived and worked in Mexico, Ireland, Chile, Poland, Holland, Berlin, UK, Manila, Yangon, Seoul, Bangkok, San Francisco and Copenhagen. Adrian started his first company in Ireland in 2008, which received funding from Enterprise Ireland in 2011. In 2013 he received funding from the StartupChile program. Adrian has a computer science degree and has been coding for over 13 years. Since 2008 then he has been starting tech companies that connect people. Including Peoplehunt, CrowdScanner, and Meetforeal.
Our Supporters:

MOX — the Mobile Only Accelerator — helps the best mobile startups from around the world acquire millions of users in Southeast Asia, Eastern Europe, and South America. MOX has 130+ million users on its smartphone platform and offers free user acquisition and investment in return for equity and revenue share. The strategic partnership kicks off with a three-month accelerator program and includes up to 250k new users to optimize retention and monetization market by market. Based in Taipei, MOX is operated by SOSV - the Accelerator VC - a venture fund with $300M AUM operating eight global accelerators in the Internet, Hardware, Biotech and Food spaces.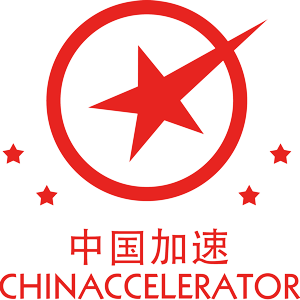 Chinaccelerator, a leading startup accelerator in China, is a mentorship-driven program helping internet startups from around the world cross borders – from the world into China and from China to the world. It is operated by the venture fund startups from around the world cross borders – from the world into China and from China to the world. It is operated by the venture fund SOSV with $300M AUM operating eight global accelerators. Chinaccelerator offers three months of rigorous guidance, training, and resources from mentors, partners, and investors. The robust and supportive alumni network continues into the startups' post-Chinaccelerator lifespan.
Thanks to Our Co-Host: