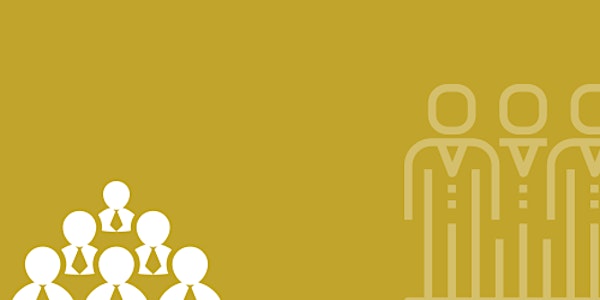 Issues that Impact Employers and How They Can Meet the Challenges.
Issues that Impact Employers and How They Can Meet the Challenges
About this event
Date: Nov 10, 2022.
Time: 3 PM ET
Duration: 60 Mins.
Level: Intermediate to Advanced
Code: OFF20
Group Packages: Please contact ben@complyrules.com
Description
Headlines in the United States have highlighted the "Great Resignation" for much of 2021. The very sound of this name gives employers stress. And many employees themselves don't know what to make of it. Just because something has the word "great" in doesn't mean it's actually a good thing (i.e. The Great Depression, The Great War, and The Great Hong Kong Typhoon of 1937).
While much of the focus has remained on the United States labor market, the "Great Resignation" is gaining traction in Australia, England, and other nations around the globe. It's clear that this isn't a local aberration. And it seems to be carrying momentum into early 2022.
There's nothing unusual about above-average numbers of people moving on from their current jobs. The ebb and flow of the job market ensure these patterns play out over and over again throughout the decades But this is different.
The current average annual turnover rate in the United States is 57%, with 70% of the job departures voluntary. It's simply not sustainable for small businesses with limited recruiting and training resources to deal with that much turnover. And the financial impacts are felt across the spectrum, leading to a combined loss of $600 billion a year.
Please tell us why one should attend the training:
When it comes to the tenure of the employees leaving, there's bad news at both ends of the spectrum. Many businesses are seeing their experienced employees exit, taking established knowledge and tactics elsewhere. New employees are also heading for the door. A staggering 33% of new hires are departing in the first 90 days.
Some experts point to government programs that have delivered extra benefits and incentives to workers. Others claim that workers are quitting because they don't want to return to their offices as businesses transition into post-COVID work arrangements. And, finally, many people see the trend stemming from efforts to get either promotions or more money elsewhere.
The Great Resignation is impacting nearly every industry, but some feel the sting more than others. The following are among the hardest hit:
• Technology
• Healthcare
• Hotels
• Construction
• Restaurants and bars
• Retail
• Arts and entertainment
Please mention below the Areas will be covered during the Session:
• What is the Great Resignation and how can Employers mitigate the impact
• Learn why the Great Resignation or the Great Reshuffling is happening now
• What are the industries more impacted by the Great Resignation?
• What statistics need to be reviewed to prepare for changes in the workplace?
• Learn what the reasons are for employees leaving the workplace and what Employers can do to retain their employees.
• Many employees have made changes in their workplace to accommodate the labor shortages with retention bonuses, higher wages, flexibility, benefits, remote work, and reduced hours.
• Learn what onboarding tips can help Employers and employees.
• Is it compensation that leads the reason for voluntary resigning?
• Learn what the most significant issue keeps coming up when it comes to career moves
• Learn how different employees react to Employer's
• Supply and demand have shifted and Employers need to take these shifts seriously to maintain their company budget.
• What other perks can Employers offer employees to retain them?
• Learn which Employers have prepared to meet the challenges and other who have failed.
Please tell us based on your experience the right Target audience (Job title or job function):
• All Employers
• Business Owners
• Company Leadership
• Compliance professionals
• HR Professionals
• Managers/Supervisors
• Office Managers
• Employers in impacted industries (IT, retail, construction, Healthcare, retail, Restaurant, hotels and arts and entertainment)
• All other industries that have challenges with labor shortages
• Small Business Owners
• All Employers and Large Business Owners
• Company Leadership
Important: Please plan to bring a multidisciplinary group from your Company to gain the most from this very important seminar.
In-Person Seminar going Virtual with increased learner satisfaction.
Yes, attend this seminar from anywhere. We are making it real and more interactive – Here's a sneak peek:
Our enhanced delivery process and technology provides you with an immersive experience and will allow you to access:
The real-time and live presentation as in in-person events
Private chat for company-specific conversation – the same as you would get in an in-person seminar
Opportunities to connect with your peers to share knowledge at different times and have group discussions
Live workshop activities
Live Q&A during the event and offline Q&A assistance after the event
As usual more content, activities and case studies and now adding homework for a comprehensive understanding
Additional service: (Personalized session)
We also do various similar customized events for our clients and it is specially tailored as per the client's requirement. We arrange calls between clients and our course instructors to better understand the training requirement and accordingly a training program is designed. The course duration ranges between 90 Mins and 12 hours. Most 6 hours and 12 hours of classes are split into 2 to 3 days considering customer convenience.
We have 500+ consultants who are associated with us and each have their own specialization example GxP, GMP,GLP, 21 CFR, Computer system validation, FDA Audit & Inspection, Bioassays, Design Control, Data Integrity, FDA regulation, Clinical compliance, and almost everything that falls under Risk, Quality and Compliance arena in the Life Science industry.
If you think that your team needs some kind of boost, update or refresher in Risk management and Regulatory compliance then let me know and we can design a highly cost efficient program for you.