Location
Salesforce
2035 Northeast Cornelius Pass Road
Hillsboro, OR 97124
Description
*NOTE* Sign-up is currently limited to ISSA chapter members only.
When: March 21, 2019 from 8 am to 1 pm (date/location to be confirme)
Where: Salesforce | 2035 NE Cornelius Pass Rd | Hillsboro, OR 97124
A complimentary coffee bar, breakfast snacks and lunch will be provided.

We are partnering again with Security Innovation to provide an immersive hands-on hacking experience for our February 2019 ISSA symposium.

Compete against your fellow ISSA Portland members and guests in a contest of hacking skills to attack and breach the "Shred Retail" site.

This event will provide value for everyone from a non-coder with zero hacking experience to a seasoned penetration tester. There are challenges for all skill levels and interest built into the site and we will have expert help on hand to help anyone who wants it.

Those registering for the event will be provided with a complimentary code for 30-day access to the Security Innovations OWASP 2017 Series training. Course details can be found here:

https://www.securityinnovation.com/course-catalog/application-security/secure-design/owasp-2017-series

This code will be provided at least 14 days prior to the event.

Amazon gift cards will be given for:

Highest score - $100
Runner up - $50
Hardest vulnerability - $50
First vulnerability - $25
You will need to bring a laptop with the following:

Recent version of Firefox installed with the FireBug Extension
Recent Java Runtime installed.
Many thanks to Salesforce for the coffee bar and for hosting this event.

Snacks and lunch are sponsored by: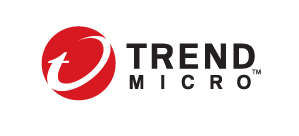 Space is limited, so please register soon.