Description
ISSA FAMILY THANG
4 Day Cruise from Port Canaveral, FL
April 23-27, 2020
Carnival's Elation Ship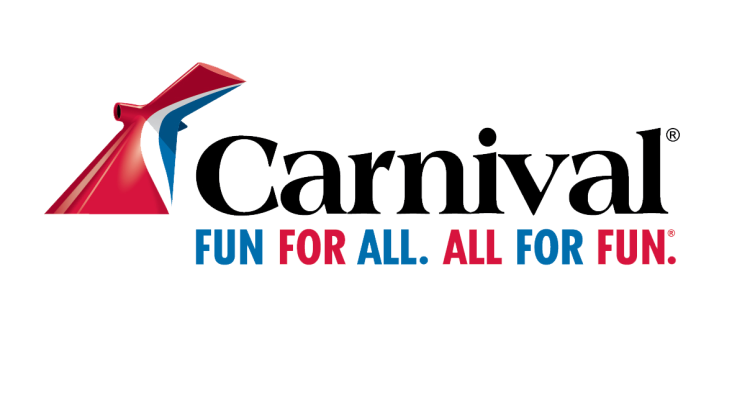 Cruise Itinerary
Thu. Port Canaveral, FL. 4:00 PM
Fri. Nassau, Bahamas 10:00 AM - 7:00 PM
Sat. Fun Day At Sea
Sun. Freeport, Bahamas 8:00 AM - 5:00 PM
Mon. Port Canaveral, FL. 8:00 AM
Carnival Elation Virtual Tour:
What's Included
4 Days aboard Carnival's Elation Ship
All accommodations, meals, entertainment and most onboard activities
All taxes and port charges


What's NOT Included
Transportation to Port Canaveral
Gratuities of $55.96 per person
Travel Insurance
Carnival Drink Package ($52 a day-Pre Purchase)

All Prices are per person
Children's rates are the same as adults
Single (one person in a room)
Ocean View $815 a person
Double (2 people in a room)
Ocean View $475 per person
Triple (3 people in a room)
Ocean View $415 per person
Payment Guidelines
$50 March 1, Initial Payment

$75 Monthly Deposits by the 15th of each month
Final Payment Due by Feb. 15, 2020

Additional Payment Methods
Paypal @ www.paypal.me/InspireMe2Travel
Cash App @ https://cash.app/$inspireme2travel2
Zelle @ Inspireme2travel2@gmail.com
Key Deposit Dates:
Initial Deposits paid by March 1
Everyone needs at least $250 paid by 12/25/2019
All balances are due by 2/15/2020 (no exceptions)
Policies
-All payments are non-refundable/non-transferable.
-Please adhere to deposit deadlines, failure to do so will result in cancellation of your reservations.
-A $50 late fee will be added to all final payments received after the final due date of Feb. 15, 2020 no exceptions.
-Passports are NOT required but are suggested.
-A birth certificate is required from vital statistics with the official seal.
-Please register in the name shown on your passport.
-Travel Insurance is available through Allianz Insurance
-It is best to pay your initial deposit as soon as possible to guarantee you are locked in at the above rates. Rates are subject to increase.
-If you fail to make monthly payments, your reservations are subject to cancellation and all monies paid will be forfeited.
-It is imperative to make sure your roommate's payments are made in a timely manner. If your roommate does not make timely payments or decides not to attend, you will be required to pay a higher Occupancy Rate.
-All correspondence regarding this trip is sent via email. Please provide an email address that is checked frequently.
Travel Documentation Details

Proper travel documentation is required at embarkation and throughout the cruise. Even though a guest has completed registration using Online Check-in, it is still the responsibility of the guest to present the required travel documents at the time of embarkation. Guest should check with their travel agent and/or government authority to determine the travel documents necessary for each port of call. Any guest without proper documents will not be allowed to board the vessel and no refund of the cruise fare will be issued. Carnival assumes no responsibility for advising guests of proper travel documentation.

Carnival highly recommends that all guests travel with a passport (valid for at least six months beyond completion of travel unless otherwise noted differently). This will enhance the debarkation experience as delays may be expected upon return to the United States for those without one. Additionally, this will enable guests to fly from the United States to meet their ship at a foreign port should they miss their scheduled port of embarkation and allow guests who must disembark the ship before their cruise ends due to an emergency to fly back to the United States without significant delays and complications.
Domestic Cruises (including Canada)

For cruises that begin and/or end in a U.S port, the following WHTI-Compliant Documents are acceptable for cruise travel. These standard forms of documentation will enable the Department of Homeland Security to quickly and reliably identify a traveler.
US Passport-U.S. citizens may present a valid, unexpired U.S. passport when traveling via air, land or sea.

Guests may apply for passports at more than 4500 passport-acceptance facilities nationwide (passport agencies, clerks of court, post offices and public libraries). For information about U.S. Passports, visit http://travel.state.gov/content/passports/english/passports.html


Passport Card-The passport card cannot be used to travel by air outside the United States.
U.S. citizens may present a limited-use, wallet-size passport card. The passport card will only be valid for land and sea travel between the United States and Canada, Mexico, the Caribbean region and Bermuda.
State Enhanced Driver's License-The State Enhanced Driver's License cannot be used to travel by air outside the United States.

Several states are working with the Department of Homeland Security to develop an EDL for U.S. citizens residing in their states. This document will denote both citizenship and identity and will facilitate the entry process at land and sea ports of entry. The word 'Enhanced' must appear on the license. The following states issue this type of WHTI-compliant document: Michigan, Minnesota, New York, Vermont and Washington.
Certificate of US Naturalization-The Certificate of U.S. Naturalization (form N-550 or N-570) is a document issued by the U.S. government (USCIS) as proof of a foreign born person who has obtained U.S. citizenship through naturalization (a legal process of obtaining a new nationality).
Unacceptable Forms of Identification
Driver's License as the only proof
A temporary driver's license (paperwork without a photo I.D.)
Voter's Registration Card

Trusted Traveler Program Membership
Baptismal Papers
U.S. Military I.D. and a photo I.D.

A Dependent Military I.D. that is issued to the spouse and children of military personnel is not acceptable

U.S. Military Discharge Papers

No Record of Birth certificate: a certificate issued by the Department of Health and Vital Statistics showing that they have no records on this person

Hospital certificate, hospital-issued birth notice, live record of birth or announcement of birth
Contact
MO
Via Cell: (240) 416-4800
Via Email: inspireme2travel2@gmail.com
Via Facebook: https://www.facebook.com/inspireme2travel