Israeli Cyber Security Startups Road Show
Description
On July 23, 2018, you will have the opportunity to meet with leaders of top Israeli Cyber Security startups. Specially selected by the Israel Export Institute, these groundbreaking Cyber Security startups will be kicking off a tour of the U. S. with a full day summit at Upward Hartford, the premier co-working space and innovation hub in Connecticut.
Do not miss this opportunity to meet with some of the most innovative, creative, and dynamic data protection pioneers in the world.

Registration for the July 23 Cyber Security Delegation Summit is BY INVITATION ONLY.
By registering, you and your firm will have the opportunity for in-depth, private, one-on-one sessions between a startup and representatives of your company. Importantly, these private one-on-one sessions are available only to registered guests and are scheduled in advance.
AGENDA:
7:00 - 7:45 Breakfast and Welcome Remarks
7:45 - 8:30 Keynote by Chris Lockery, Cigna Deputy CISO
8:30 - 9:30 2-Min Startup Presentations
9:40 - 12:00 Private one-on-one sessions with the startups
12:00 - 1:00 Cybersecurity and Blockchain Panel discussion over Lunch
1:00 - 3:00 Private one-on-one sessions with the startups
3:00 - 3:40 Blockchain Panel and Coffee
3:40- 5:00 Private one-on-one sessions with the startups
SPEAKERS: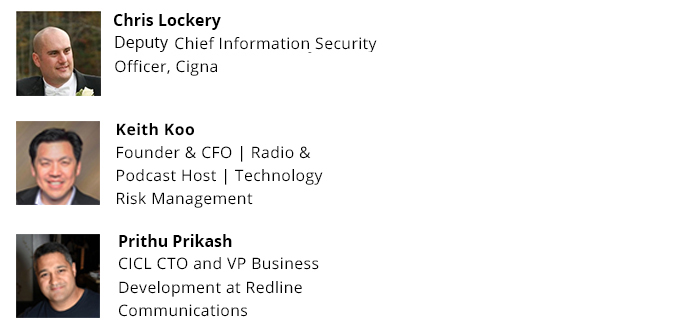 VISITING STARTUPS:
BitDam
Cognigo
Cyber Sixgill
Cyber Observer
Cytegic
Cymmetria
Deep Instincts
Double Octopus
empow
GuardiCore
Hysolate
Luminate
Panorays
Pcysys
SecBI
Silverfort
Source Defense
ThetaRay
Unbound Tech
Votiro
XM Cyber

ATTENDEES INCLUDE:
Cigna
Aetna
Travelers
The Hartford
Beazley Insurance
Hartford Steamboiler
Oscar Health
Voya
Nassau Re
Gen Re
Guy Carpenter
Hartford Healthcare
CT Childrens
Health New England
ZocDoc
Connecticut Hospital Association
Community Health Center
Eversource
CT Water
United Illuminated
Avangrid
Edison Electric Institute
Electric Boat
Infosys
Connecticut Education Network
CT Innovations
Fairview Capital
Eastward Capital Partners
Startup Bootcamp
Mass Challenge
The Cyber Security Road Show is a joint effort of Upward Hartford, the Israel Ministry of Economy and Industry, and the Israel Export Institute, and is jointly sponsored by Connecticut Innovations and the Center For Innovation Commercialization, LLC.