Description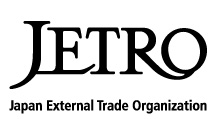 Meet the Japanese Delegation to DLD 2018
A delegation of senior representatives from 24 leading Japanese companies will be in Israel for the DLD Innovation Festival 2018.
This event will provide an opportunity for Israeli companies to connect and discuss opportunities for collaboration with Japanese companies.
***Please notice that due to over booking registration does not equal confirmation. Confirmation email will be sent about a week prior to the event, our apologies for any inconvenience. This email will include the venue address.
19:00 Opening Statements
Doron Latzer (Senior Partner, Pearl-Cohen)
Yo Osumi (Director, Japan Innovation Center & Minister DCM, Embassy of Japan)
Shinya Fujii (Director General, Service Industry Department at JETRO)
Tomohiro Yoden (Managing Director, JETRO Tel-Aviv)
19:15 Networking with Japanese companies:
20:15 Closing Statements
Zeev Weiss (Chairman, Israel Japan Chamber of Commerce)
Supported by Japan Innovation Center as Embassy of Japan