iSQI's CAT (Certified Agile Tester®) Denver

Monday, February 18, 2019 at 9:00 AM

-

Friday, February 22, 2019 at 6:00 PM (MST)
Event Details
iSQI's CAT (Certified Agile Tester®)

CAT is the world's first practical Agile Testing certification, designed to enable those with testing experience to become effective members of an Agile project. Internationally recognized, CAT provides structure and discipline as well as a common language and methods, ensuring global best practice is followed in Agile projects. Continual activities throughout the course allow participants to put into practice the theory learnt. This certification is designed for Test Practitioners wanting to enhance their effectiveness in performing testing activities in Agile projects, as well as Managers, Scrum Masters, Developers or anyone moving to Agile.
Course details
We are well aware that many agile practitioners shy away from standardized training and exams as they seem to be opposing the agile philosophy. However, agile projects are no free agents; they need structure and discipline as well as a common language and methods. Since the individuals in a team are the key element of agile projects, they heavily rely on a consensus on their daily work methods to be successful. The long and careful process of developing a certification framework that is agile and not static considered these factors. The exam to certify the tester also had to capture the essential skills for agile cooperation. Clearly no simple multiple-choice test would be able to show the examinee's soft skills. Hence, a whole new approach was developed together with the experienced input of a number of renowned industry partners: To become a Certified Agile Tester® you have to succeed in three different ways:
     A soft skills assessment on the capacity for teamwork
     An exam, which requires free answering - no multiple-choice questions
     A practical section where the examinee's testing skills are put to the test
TARGET AUDIENCE: 
This course requires a general understanding of test design, processes and terminology. It is designed for:
     Experienced Testers wanting to become valuable members of an Agile team.
     Test Managers, SCRUM Masters and Developers wanting a better understanding of testing's role in an Agile project.
     Testers wanting to accredit their Agile skills for recognition among employers, clients and peers.
Prerequisites
The iSQI Certified Agile Tester (CAT) Course is aimed at testers who are moving into agile projects as-well-as individuals, who are currently working in agile testing and want to improve their effectiveness.
If you are interested in this course, ideally you should be familiar with the following topics;
     Test Design – EP / BVA / State Transition / Decision Tables / Exploratory
     Basic Test Terminology
     Differences between functional and non-functional testing, including the basic concepts of performance and usability testing
     Performing all the activities associated with the fundamental test process
Business Outcomes
     Understand the principles behind the Agile approach to software development.
     Differentiate between the testing role in Agile projects compared with the role of testers in traditional projects.
     Contribute positively as an Agile team member focused on testing.
     Appreciate the challenges and difficulties associated with the non-testing activities performed in an Agile team, expanding your competencies to support the team's accountability for quality.
     Demonstrate a range of soft skills required by effective Agile team members
Your benefits at a glance
     Globally recognized qualification
     Learn the most up-to-date methodology
     Deliver increased efficiency and effectiveness to your team
     Learn through best practices and real examples
     Consistently high pass rates
     Learn with trainers who have proven track records
     Flexible delivery with online learning options
     Train with the world's leading independent specialist in Software Quality
Course outline
The Certified Agile Tester® course covers four days of training leading to a practical assessment and formal written exam on the 5th day. All days include a daily SCRUM and soft skills assessment.

Day 1: History and Terminology: Agile Manifesto, Principles and Methods
     Introduction
     Daily SCRUM
     Problems with traditional
     Agile manifesto & principles
     Agile methods
     Agile process option
     Roles
     Intro to agile exercise
     Sample questions
Day 2: Planning
     Requirements & specifications
     Iteration 0
     Release planning
     Task board
     Test strategy
     Estimation
     Iteration planning
     Burndown charts
     Sprint practice exercise
     Sample questions
Day3: Testing
     Continuous integration
     Version management
     Pairing
     Acceptance criteria
     Regression testing
     Defect management
     Testing exercises
     Sample questions
Day 4: Teams
     Test automation
     Non functional testing
     Debt & technical testing
     Test driven development
     Teams
     Agile for large projects
     Summary testing exercises
     Sample questions
Day 5: Assessment
     Practical assessment
     Written exam revision
     Written exam
Assessment
This workshop includes a 3 tier assessment for certifying participants.
     A soft skills assessment on capacity for teamwork (during the 4 training days)
     A practical section where the examinee's testing skills are put to the test (120 minutes)
     An open questions exam to demonstrate profound theoretical knowledge (150 minutes)
Cancellation Policy – Please Note:
Substitutions are accepted at any time. Cancellations must be notified by email and refunds will be provided according to the following:
More than 30 days prior = 100% of course fee
Agile School Inc. reserves the right to postpone or cancel this event if there are insufficient registrations or if presenters are unable to attend due to illness. If necessary, you will be notified no later than 5 days prior to the event and all registration payments will be refunded promptly. If circumstances require, presenters may be substituted for alternative qualified presenters with equivalent experience.
Please be advised that events can be subject to changes in date and/or venue due to acts out of our control such as bad weather, civil unrest, etc. It is recommended that you purchase changeable and refundable tickets. Agile School Inc. will not be responsible for incurred costs if we need to make changes due to circumstances beyond our control.
Have questions about CAT Training? If you need assistance, please contact us
at contact@agileschool.org or call 514-258-2345.
        Partnered with: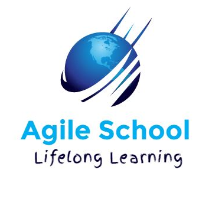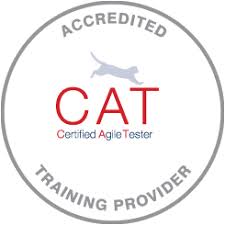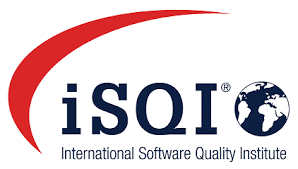 When & Where

MicroTek Denver Training & Meeting Rooms
999 18th Street
Suite 300, South Tower
Denver, Colorado 80202


Monday, February 18, 2019 at 9:00 AM

-

Friday, February 22, 2019 at 6:00 PM (MST)
Add to my calendar
Organizer
"It's not your aptitude but your attitude that determines your altitude"
Since the foundation in 2016,  Agile School offers agile guidance to the organizations and individuals that help them deliver.
Whether you're introducing agile  Scrum. Kanban or SAFe to your organization or want to make good teams great, we can help you succeed with agile.
To leverage the benefits that Agile brings to Corporate & Organizations, Agile School supports teams, programs and management in adopting the Agile way of working.
Focusing on short-cycled value delivery, we use our expertise and experience.
Agile School provides effective training, pragmatic coaching and organizes events to ignite, sustain, and reinforce the Agile mindset.
Agile School provides a variety of services that can help any organization adopt and improve their use of agile processes and techniques in order to build extremely high performance development organizations.
Whether you are interested in coaching, consulting or training, we can help.
Objective
The objective of the company is to render personnel services and to take on complete projects in the fields of IT, Management, Digital Transformation, Agile Transformation, Telecommunications, New Media, the Energy sector and Banking.
Our aim is to find the ideal solution for companies of all sizes and from all sectors.
By choosing our company as business partner you benefit from our experience, our national and international contacts and cooperation partners.
In providing these services we have constantly made a considerable contribution to reducing costs and increasing efficiency for our customers.
Our long-term success is based on the wide range of solution methods we can apply to handle your individual requirements.
 Agile School provides following certified trainings & workshops on public & private basis.
Leading SAFe® (SA) by Scaled Agile

SAFe® Practitioner (SP) by Scaled Agile

SAFe® Scrum Master (SSM) by Scaled Agile

SAFe® Advance Scrum Master (SASM) by Scaled Agile

SAFe® Product Manager / Product Owner (PMPO)

SAFe® 4.0 Program Portfolio Management (PPM)

Team Kanban Practitioner (TKP) by Lean Kanban University

Kanban System Design (KMP I) by Lean Kanban University

Flow Optimization and Kanban Cadences (KMP II) by LKU

iSQI Certified Agile Essentials (CAE)

iSQI Certified Agile Business Analyst (CABA)
iSQI Certified Agile Tester (CAT)

ICAgile Certified Agile Foundations (IAF)

PMI Certified Agile Certified Practitioner

Product Delivery Planning Workshop

Lean Agile Vision and Effective User Story Writing Workshop
Please contact us to discuss how we can help you Succeed with Agile.
Agile School