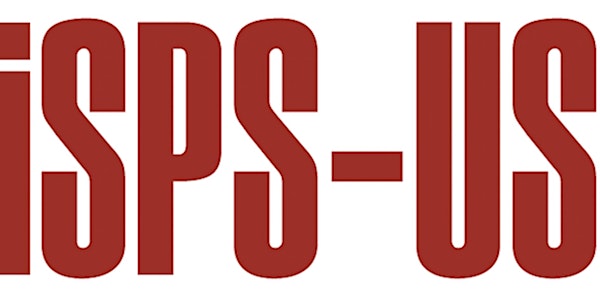 ISPS-US 2021 Virtual Conference
ISPS-US Conference Moving Toward Shared Understandings in Psychosis and Extreme States Professional, Individual, and Family Perspectives
Refund Policy
Contact the organizer to request a refund.
Eventbrite's fee is nonrefundable.
About this event
November 5-7, 2021
About the Conference
Psychosis and extreme states are complex, multifaceted phenomena. Mainstream mental health care in the United States has historically presented a narrow view of both root causes and treatments for the distressing symptoms associated with psychosis, viewing these experiences from a purely bio-medical framework. However, scientific advances over the past decades, and greater awareness of social, cultural, and societal influences on mental health have opened up opportunities to shift the conversation toward more humanistic, person-centered understandings. Thanks to the contributions of people with lived experience, family members, and enlightened practitioners, many of the experiences associated with psychosis are now understood as ways in which the human mind and spirit respond to confusing, challenging, and often difficult environments and relationships. While much progress has been made, much work remains to be done.
Join ISPS-US at our 2021 Conference and Annual Meeting as we consider the progress that can be made when multiple perspectives are honored in the treatment and understanding of psychosis.
We offer presentations that examine and build upon rich collaborations between people with lived experience, family members, researchers, and clinicians across theory, practice, and innovation. Join us as we envision a future that offers greater hope, understanding, and possibility for all people who experience and struggle with extreme states.
This year we will include an interactive Creative Healing Space to present an array of therapeutic and creative arts modalities used for treatment, and as forms of self-expression that provide connection, comfort, joy, and healing. These can include origami, visual art, poetry, photography, music, dance, spoken word, and more. This Creative Healing Space was inspired by the ISPS International Congress, to be held in Perugia, Italy in September 2022.
Keynote Speaker: Jaakko Seikkula, PhD
Jaakko Seikkula has been involved in developing family-centered mental health care since the early 1980's. He was a member of the original team in Western Lapland in Finland developing the approach later named Open Dialogue. Since 1988 he has conducted research projects on the effectiveness of Open Dialogue, especially on psychosis. He is also interested in looking at dialogues as the basic form of human life and therapeutic practice. Lately he has been looking at embodiment in dialogue, how we communicate in our bodies and create a relational mind. He is Professor of Psychotherapy (emeritus) at University of Jyväskylä and author of two books on dialogical practice and author/co-author of about 190 scientific papers.
Honoree: Keris Jän Myrick, MBA, MS
Keris Jän Myrick is a Co-Director of The Mental Health Strategic Impact Initiative (S2i), which aims to advance the transformation of mental health by catalyzing cross-sectional reforms, strength-ening collaborations, and bridging gaps and she serves on the Board of the National Association of Peer Specialists (N.A.P.S.) and is a Certified Personal Medicine Coach. She is a leading mental health advocate and executive, known for her innovative and inclusive approach to mental health reform and the public disclosure of her personal story. She has over 15 years of experience in mental health services innovations, transformation, and peer workforce development.