ISPE NJ's Webinar: Rapid Microbiological Methods Used for Environmental Monitoring

Tuesday, November 15, 2011 from 10:30 AM to 12:00 PM (EST)
Event Details
Rapid Microbiological Methods Used for Environmental Monitoring
Date: November 15, 2011
Time: 10:30 am - 12:00 pm
 See Order Confirmation to Access Webinar

Abstract:
Process Analytical Technology has become recognized as an important set of tools to improve pharmaceutical and laboratory operations. In this webinar, Rapid Microbiological Methods (RMM) will be presented including the development of novel technologies that solve real world business probelms and creates value organizations. This presentation provides an introduction to RMMs, review of systems, and approaches for the application to environmental monitoring and troubleshooting using RMM systems.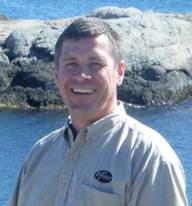 Speaker: Jeffrey Weber, PAT Project Manager, Pfizer
Biography:
Jeffrey is an Army veteran serving 12 years on active duty and reserves serving in Ft. Lewis, WA, Ft. Benning, GA, Iraq, and Canada. He has earned a BS in chemistry from Southern Illinois University in Carbondale and a MSc. in Analytical chemistry from the University of Denver with Don Stedman. Jeffrey has been with Pfizer Kalamazoo for 10 years starting in R&D developing methods for trace metal analysis and process trouble shooting. Jeffrey has an extensive background in analytical chemistry in developing new methods and applications. For the previous five years he has worked in Process Analytical Sciences Group developing novel PAT systems for monitoring biologic manufacturing. He is the chair of Pfizer's ARMM strategic committee responsible for the assessment, deployment, and support of rapid micro methods. Current projects include the development of automated water testing platforms for pharmaceutical waters, online RMM technologies, and MAbs manufacturing support.
Have questions about ISPE NJ's Webinar: Rapid Microbiological Methods Used for Environmental Monitoring?
Contact the organizer