ISPE NJ - Professional Development Day 2014

Thursday, March 20, 2014 from 8:00 AM to 5:00 PM (EDT)
Event Details
ISPE New Jersey Chapter
is happy to announce
 
Professional Development Day!

 March 20, 2014


This year's professional development day will be held at:
Rutgers University - Busch Campus
Biomedical Engineering Building
599 Taylor Road - Piscataway, NJ 08854

CEUs will be Offered!

CLICK HERE for the Meeting Agenda

CLICK HERE for a list of our Speakers


Price:
Track 1 - Serialization Solution Design and Deployment - $295

Track 2 - A Review of the Baseline® Guide: Biopharmaceutical Manufacturing Facilities - $295

Published Guide with Track 2 – A Review of the Baseline® Guide: Biopharmaceutical Manufacturing Facilities - $395
A savings of $100 off the $200 cover price !

Students - $25


8:00 am - Registration in the
Biomedical Engineering Building Lobby 
8:30 am - Courses Commence  
1

2:00 pm - 1:00 pm - Lunch  
5:00 pm - Courses Adjourn


Sponsorships: $500
Sponsorships includes:
- Company name recognition on all announcements sent out to the
NJ ISPE Chapter, newsletter and during the event  
      -  2 minute presentation during the event 
 - table to display company material



Professional Development Hours
A full-day dual-track event focused on providing education to help foster career development while also providing the opportunity to achieve education credits towards professional certifications. The Rutgers University School of Engineering will issue a certificate for seven professional development hours (PDH) for attending either session for the day (that's almost one third of the NJ PE bi-annual requirement). This yearly event for the New Jersey Chapter provides a great opportunity to learn more about our industry and network with multiple industry professionals
Course Descriptions:

Serialization Solution Design and Deployment
In an effort to combat drug product counterfeiting, global markets have legislated ( and in some cases are legislating) regulations requiring manufacturers to enable seamless tracking and tracing of each single pack of medication from the manufacturer to the point of dispensing the drug to a patient. This is enabled through serialization of each individual packaging unit. To comply with these new regulations, Bio-pharmaceutical manufacturers are now developing and deploying technical solutions within their facilities. However, considering the global nature of today's supply chains and the diverse requirements of regional markets, significant complexity must be managed in the design and deployment of these solutions.
The ISPE NJ Chapter one day course on the design and deployment of serialization solutions will provide an overview of key topics including:
US, EU, and Rest of World regulatory requirements

Implementation of

a Serialization project for a grass roots facility from an EPCM perspective

Considerations for technical solutions on the packaging line as well as managing control across the supply chain.

 
The afternoon session will provide operating company experience on compliance strategy, organizational governance, and solution deployment. Pfizer, Purdue Pharma. and others will share their approach to addressing this new business requirement. Following the operating company experience, a panel discussion will ensue to address current hot topics in serialization as well as any questions from the audience.
Who should attend: Program/project managers from Biopharmaceutical manufacturers, Contract Manufacturing Organizations,  and Contract Packaging Organizations; consultants and equipment/software providers looking to connect with operating companies. While the goal of the session is educational, first and foremost, there will be ample opportunity for networking with session attendees.

Biopharmaceutical Manufacturing Facilities Baseline Guide Review

Have you been wrestling with the tough questions about modern Biopharmaceutical Facilities?

Questions like:
How do I take a risk-based approach to facility design?

How do I build a sustainable facility that's also compliant?

How do disposables change my facility needs?

Do Aseptic connectors and samplers really eliminate the need for classified space?

Are space classifications different when using closed processes?

What is a closed process and are there levels of closure?

How do I balance biosafety with product purity?  
Good News! There is a new ISPE Biopharmaceutical Facilities Baseline Guide - to help you answer these questions!
As a service to our members, the ISPE NJ Chapter is providing a one-day class with the Authors of the new guide.

They will walk you through the new guide, explaining concepts and answering your questions along the way...
The class will cover:
Risk based facility design

Process closure

Architectural considerations

Space Classification

HVAC and pressurization

Regulations and interpretation

Airlocking
Special Thanks to our Event Sponsors: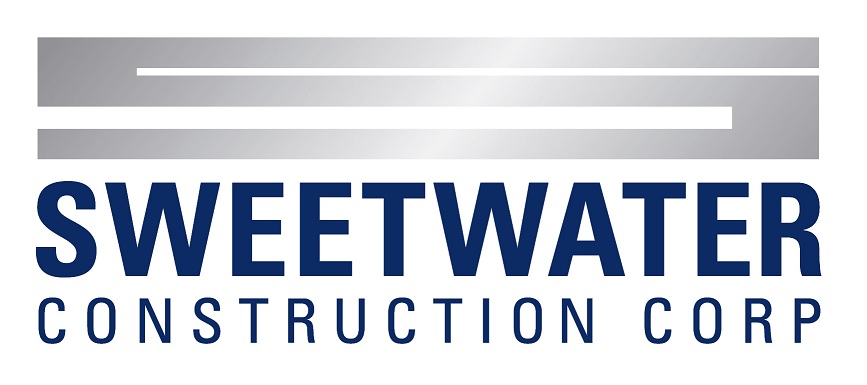 Special Thanks to Our Chapter Sponsors:
ISPE NJ Refund Policy:
Cancellations received after 12:00pm 2 days prior to event and "no shows will still be billed. Refunds will be processed within 30 days of purchase only. Any purchase 30 days after will not be refunded.
When & Where

Rutgers University - Busch Campus
Biomedical Engineering Building
599 Taylor Road
Piscataway, NJ 08854


Thursday, March 20, 2014 from 8:00 AM to 5:00 PM (EDT)
Add to my calendar
Organizer
ISPE New Jersey Chapter
Bettyjane Watkins

ISPE NJC Chapter Manager
ISPE NJ - Professional Development Day 2014