Description
ISPE-CaSA Atlanta Education On Tap on April 13th, 2016
We are inviting you to join us for a great education and networking event at Three Taverns Brewery
The door will be opened at 3:30 pm and the networking is followed by education sessions.
3:30 - 4:00 Welcome and Registeration
4:00 - 5:30 Education Sessions
6:00 - 7:30 Happy Hour Networking and Brewery Tour

We are pleased to annouced our featured speakers and topics.
Keynote
Stephen M. Perry, founder and CEO of Kymanox
Stephen has a high-honors degree in Chemical Engineering from the University of Notre Dame and has two decades of engineering commercialization experience in both large and small molecules, genomics, and personalized medicine.
Keynote Topic: Guerrilla Engineering in a CGxP Environment/ Getting it [DONE] with Scarcity and Urgency
There are frequent engineering needs and demands that have tight timelines and budgets. Conventional engineering strategies, techniques, and tactics simply cannot be employed in these scenarios without the high probability of failure. However, a nimble approach and unconventional toolkit known as Guerrilla Engineering can be employed in select scenarios to meet all stakeholder needs, including the needs of regulatory bodies.
Speaker
Jim Bufano, Senior Consultant with PCI
Mr. Bufano has been working in the pharmaceutical industry since 1985. His areas of expertise are in validation engineering, commissioning & qualification, and more. He has facilitated the Calibration Discussion Group events, ISPE course leader, course leader for the Golden LEAF Biomanufacturing Training and EducationCenter (BTEC) and section coordinator for the NCSL.
Speaker Topic: Quality Metrics and Impact to Early Project Life Cycles
Why establishing the proper "Quality Metrics" for the early stages of a project life cycle are important?
How to establish the requirements and ensure timely deliverables for the project?
What should be included in metrics: Lag vs Leading KPIs and Metric?
Typical content of the Quality Metrics?
THANKS TO OUR PARTNERS: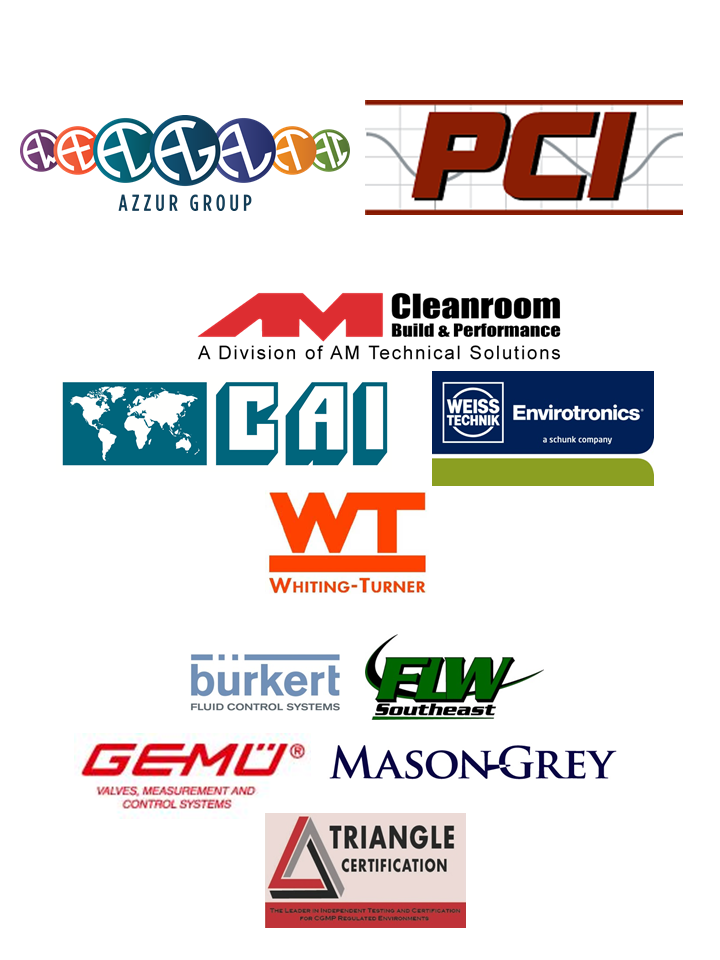 PEG Contracting, Kymanox, CRB, Control Southern, McCann Construction Company, Castle Hill Technologies, Inc., NNE Pharmaplan, MG Newell, STI, HIPP Engineering